Clothing
Style on two wheels: The motorbike trip that combines safety and glamour
We have dedicated 280 m² of the dealership to motorbike clothing and lifestyle. On the first floor you will be greeted by a selection of technical and casual clothes for every occasion. Our staff has selected various brands that reflect our philosophy of motorbike gear but with the unmistakable style of the Custom World. Precisely for those who want to ride safe without sacrificing style.
In addition to the iconic Moto Guzzi and Harley Davidson brands you will find many other proposals such as DMD helmets, Clover and the particular and refined clothing of Rusty Pistons.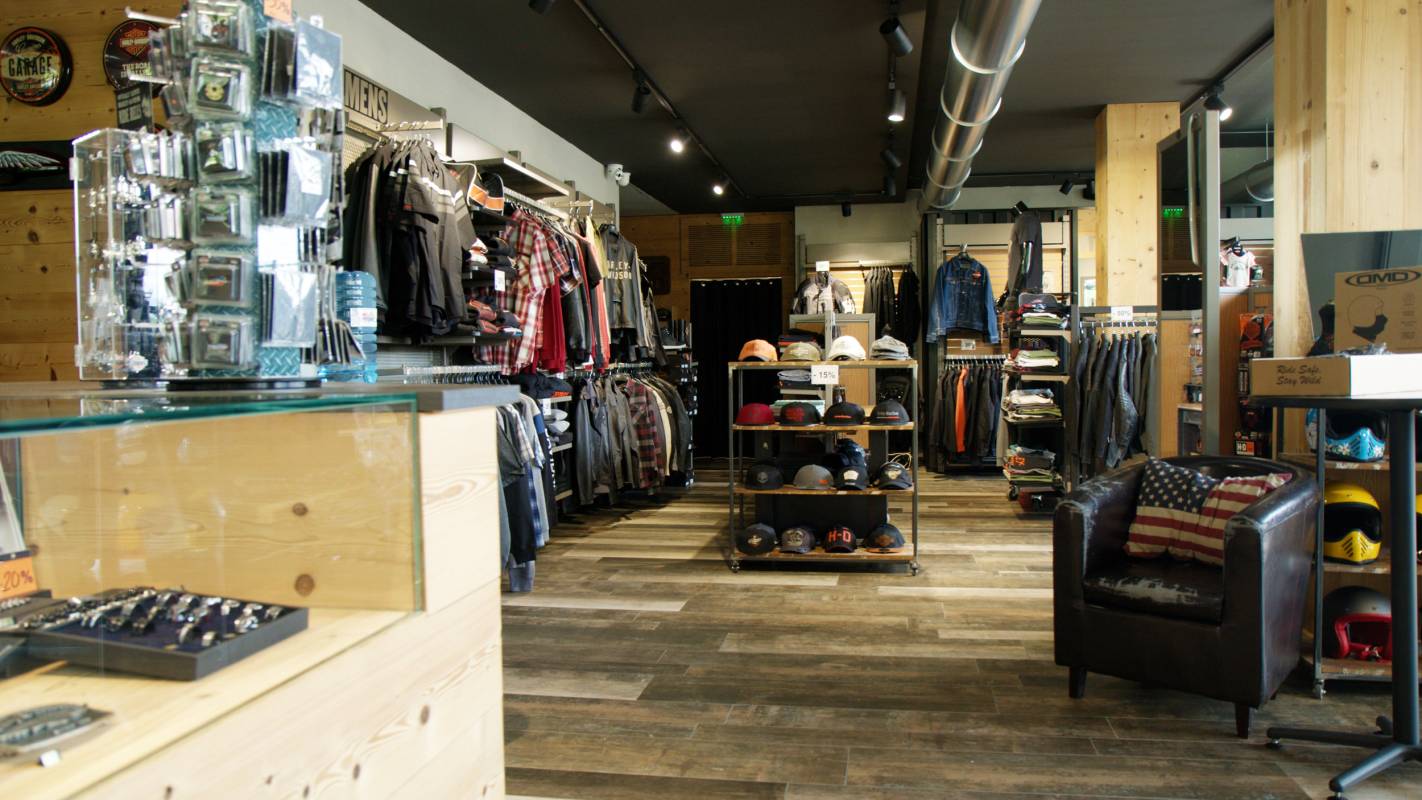 Elegant ambience for quality clothing
The environment dedicated to clothing is enveloped in wood and rests on the wood-effect porcelain stoneware floor, which enhances the products on display and creates a warmth that goes well with vintage and modern leather jackets, gloves and helmets. The attention to detail starts with the materials and finishes of the furniture, and continues in the style and professionalism with which the products are presented and displayed. It is said that 'even the eye wants its part', and we have all the cards to satisfy even the most demanding eyes.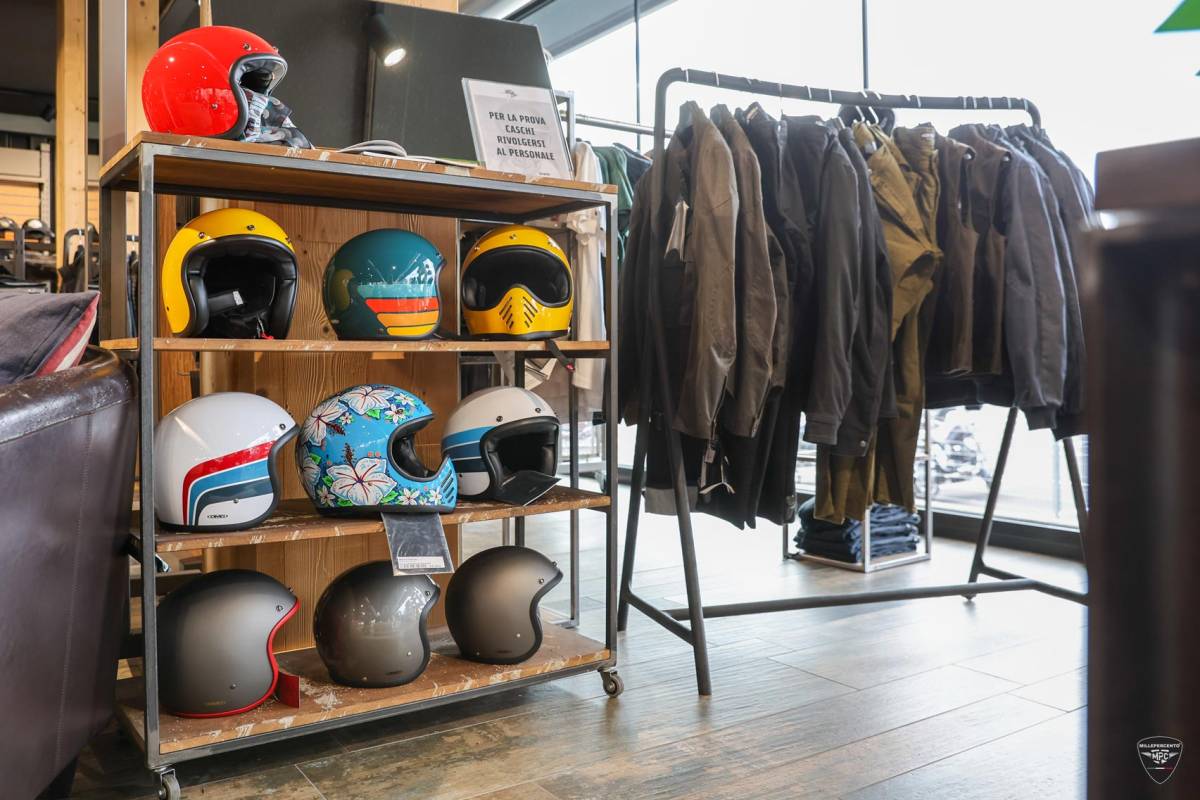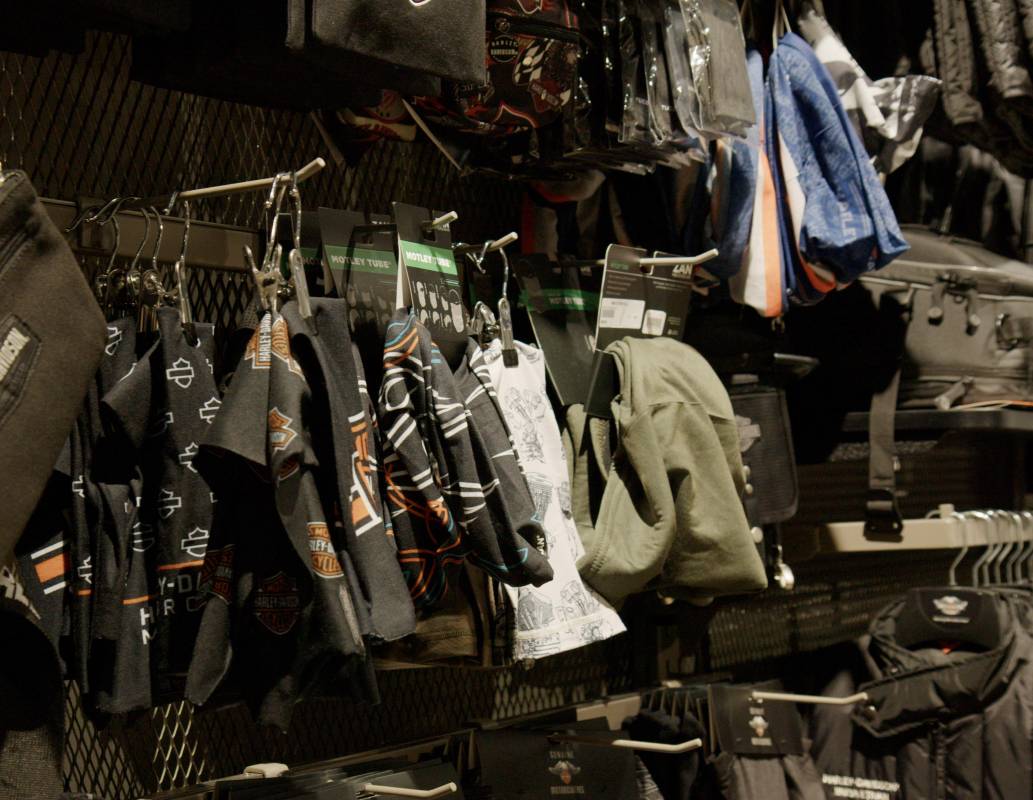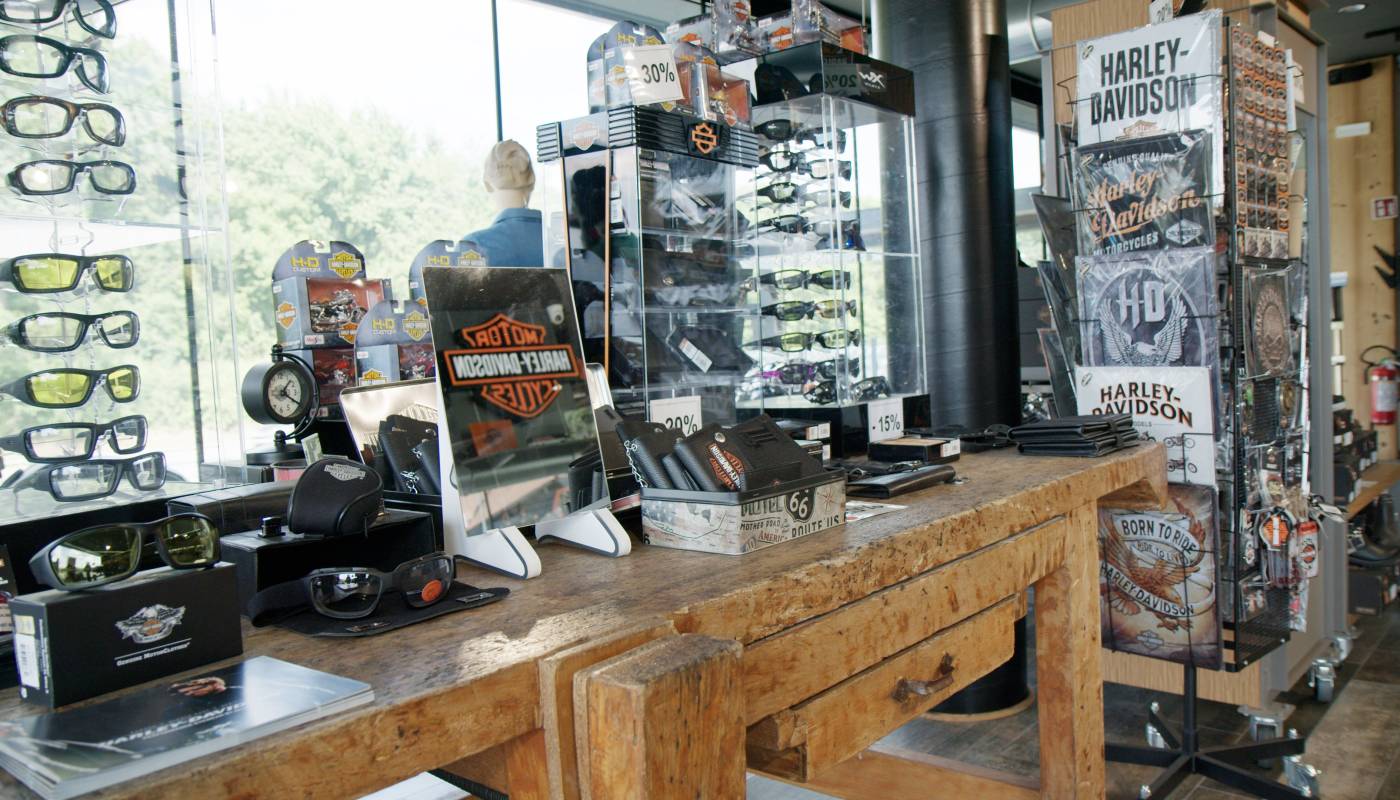 Over the years we have searched for and selected brands that reflect our philosophy and that can satisfy all our customers. With our Store we would like to create a reference point for Custom Style without forgetting safety.
Italian excellence and American eccentricity are a perfect match!