Spare parts and accessories: excellence at your fingertips
A historic warehouse holds components, accessories and spare parts for Moto Guzzi motorbikes from 1970 to the present day. In addition to sales and service, we also have spare parts for routine maintenance and first use, levers, footpegs and handlebars available for prompt delivery. As an official MOTO GUZZI dealer and APRILIA MOTO workshop, we can procure in a very short time the material that you can't find ready for delivery.
The accessories we offer can be original or aftermarket from the best brands we have selected. Our accessory sales managers are at your complete disposal to advise you on the product that will meet your needs.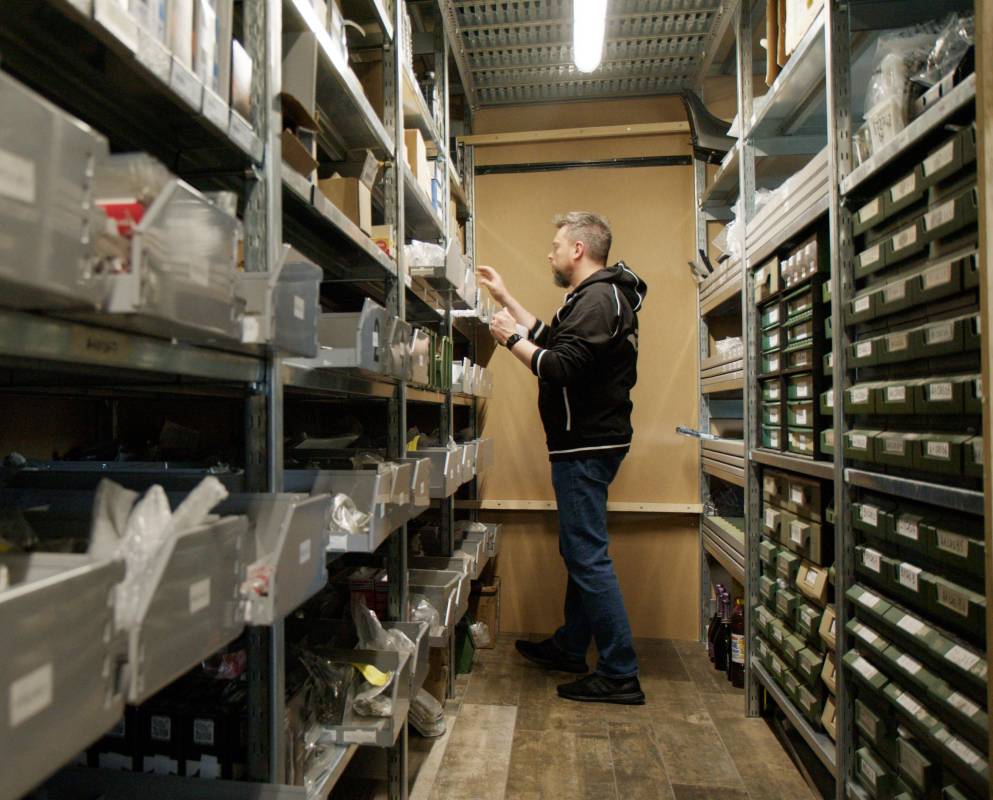 Special parts of our own production: innovation made to measure
This is where MILLEPERCENTO's experience manifests itself and expresses itself fully: building a component with characteristics and aesthetics that differ from the original, or even creating a part that never existed, represents what is most exciting in our work.
Everything that we offer under our brand name has as its first aim functionality and the improvement of its use on the motorbike. In-house we are able to make the first prototypes in a variety of materials including aluminium, titanium, glass resin and even structural carbon. Once the 3D design is realised and the prototype to be tested on the vehicle is produced, we hand over the series production to companies in our territory. You have an idea for your motorbike, if it is not in our catalogue, we can make it happen.