Stefano - Filippo - Simone - Roberta - Rino - Giada - Andrea - Paolo - Roberta - Giovanni
are the names listed in order of arrival at MILLEPERCENTO, they are the DREAMTEAM that every day dedicates its time to the most beautiful job in the world.
Selling, maintaining, repairing, servicing motorbikes, their accessories and clothing is a job that, if you try it once, you can't do without. Being able to do this in a DREAMTEAM like the MILLEPERCENTO is something unique, just as unique are our customers who have chosen us and who choose us every day. We put our face and our professionalism, you put your passion for motorbikes, you'll see how far we'll go together.
Born in 1974, it can be said that he is the mind and heart of MILLEPERCENTO and its DREAMTEAM. Since its foundation he has always believed in the Moto Guzzi brand, in a quarter of a century of dealership he has been able to get to know every aspect of products made in Mandello and his loyal Guzzisti customers.
See the profile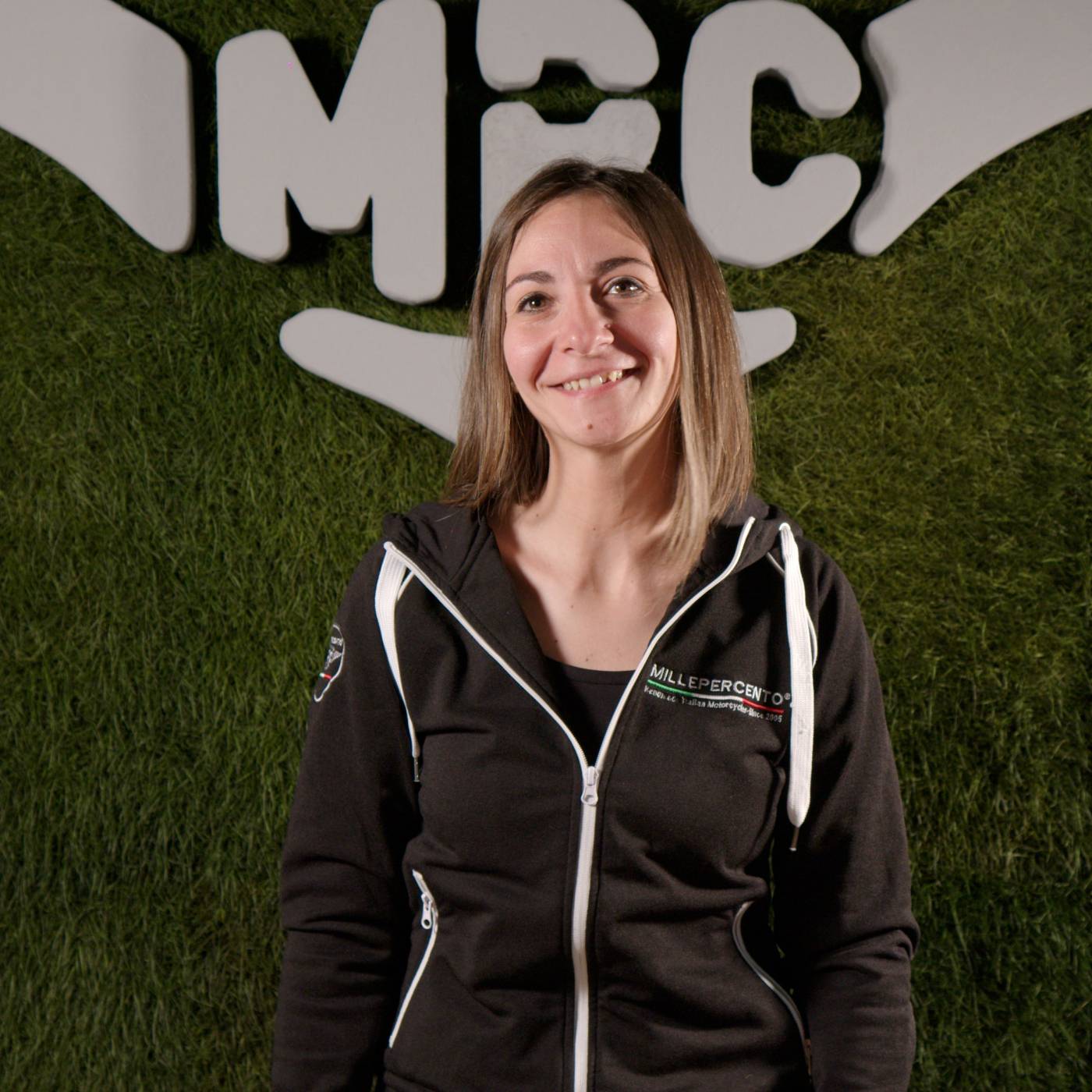 In 2019, he joined DREAMTEAM MILLEPERCENTO and tiptoed into the world of two-wheelers.
With energy and enthusiasm she manages day after day to become passionate about this job, concluding her first sales contracts. Today she is the sales manager and thanks to her competence and professionalism she is always ready to give you advice and help you choose your next motorbike!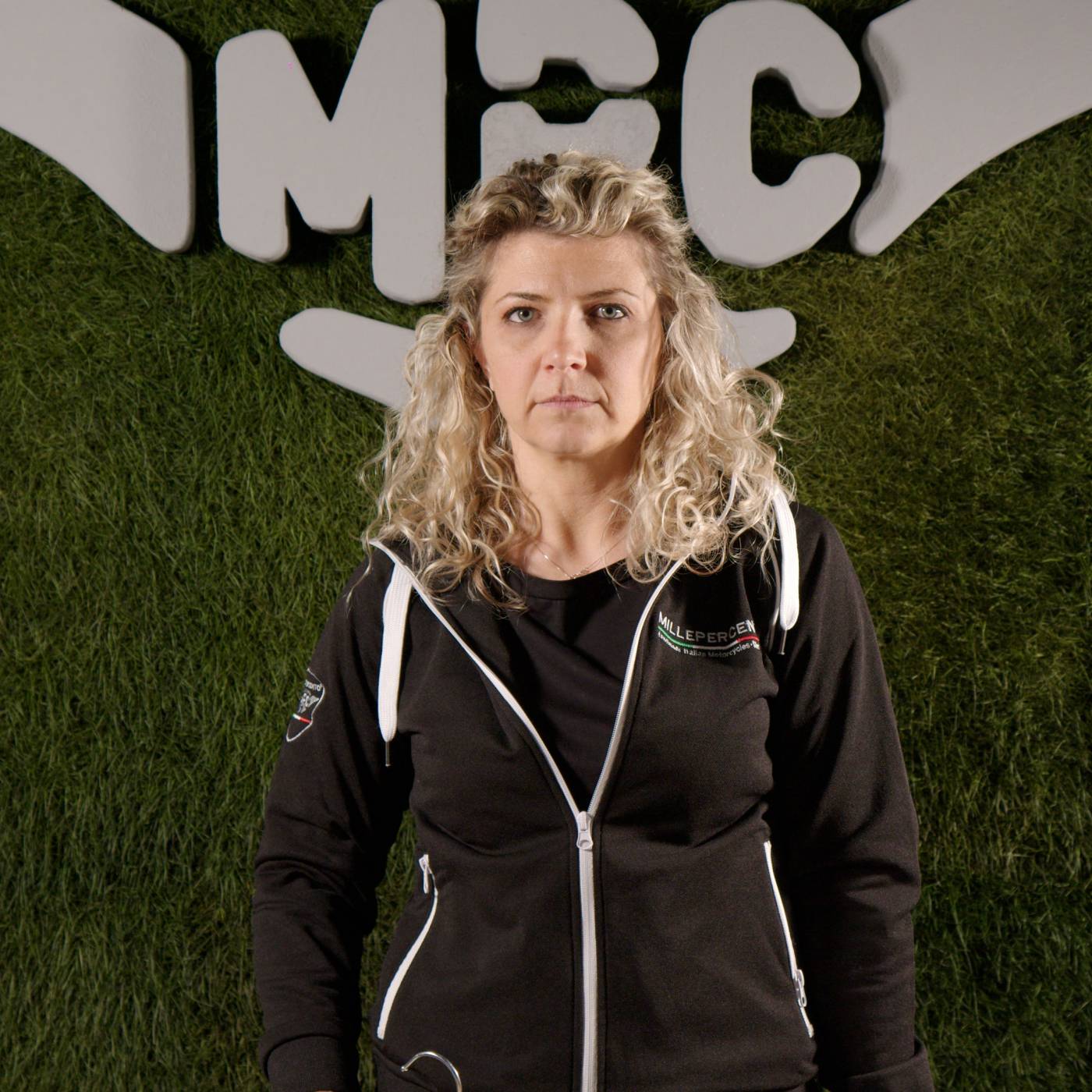 After 6 years spent in the clothing department of the Harley-Davidson Breva and Tivan dealership, he joined DREAMTEAM MILLEPERCENTO to put to use the experience he had learned in years of working in the clothing industry.
Kindness and patience are his strengths.
She will accompany you in the choice of your looks with professionalism and competence.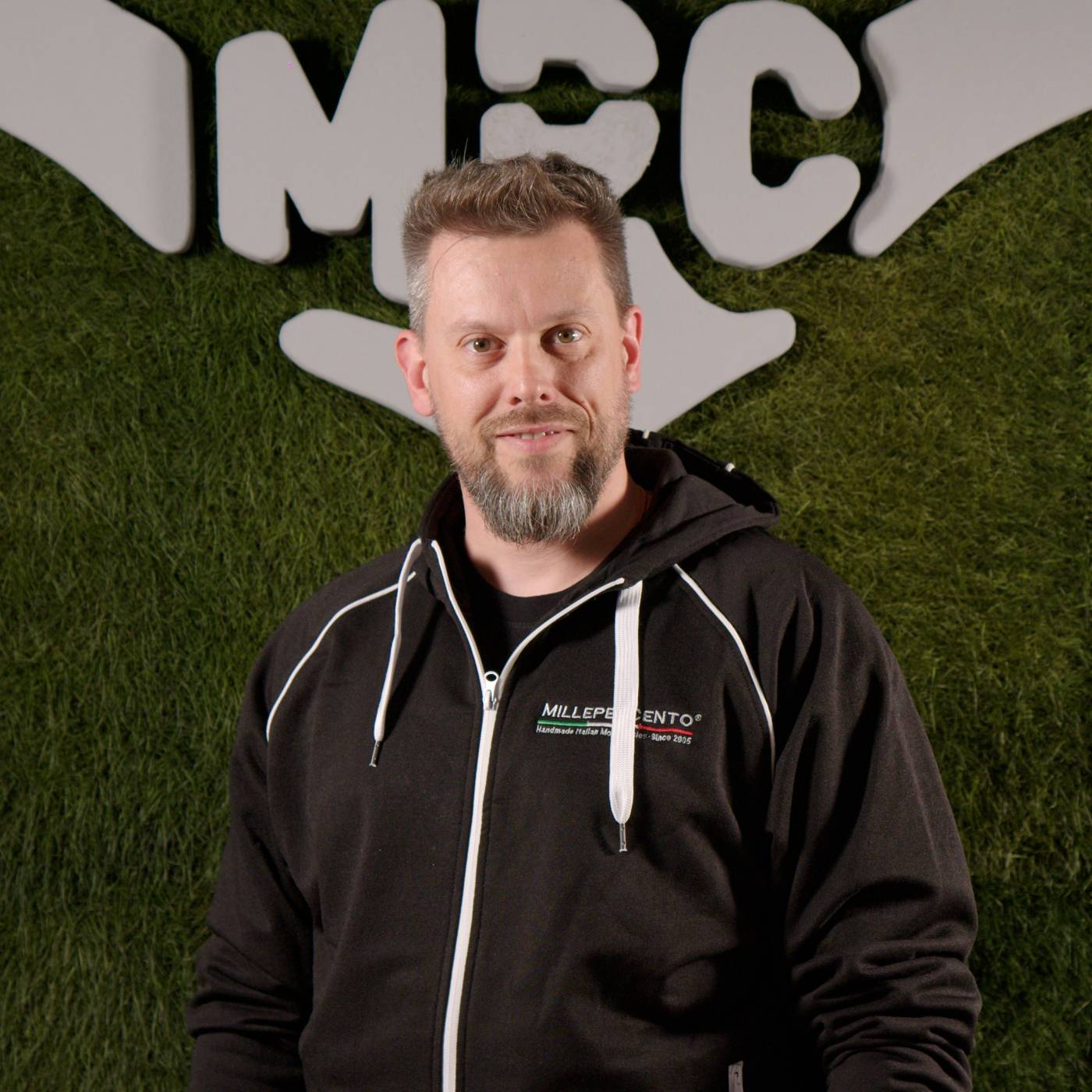 Simone Viscardi
Warehouse and sale of accessories / spare parts
Draftsman and surveyor. He then went on to gain important experience in the purchasing office in an engineering environment. After 6 years' experience in the Harley-Davidson Breva and Tivan dealership, he returned to DREAMTEAM MILLEPERCENTO as warehouse manager. He will be able to give the right advice at the right time. And in his spare time, great rides in the mountains or fiery descents wearing a pair of skis.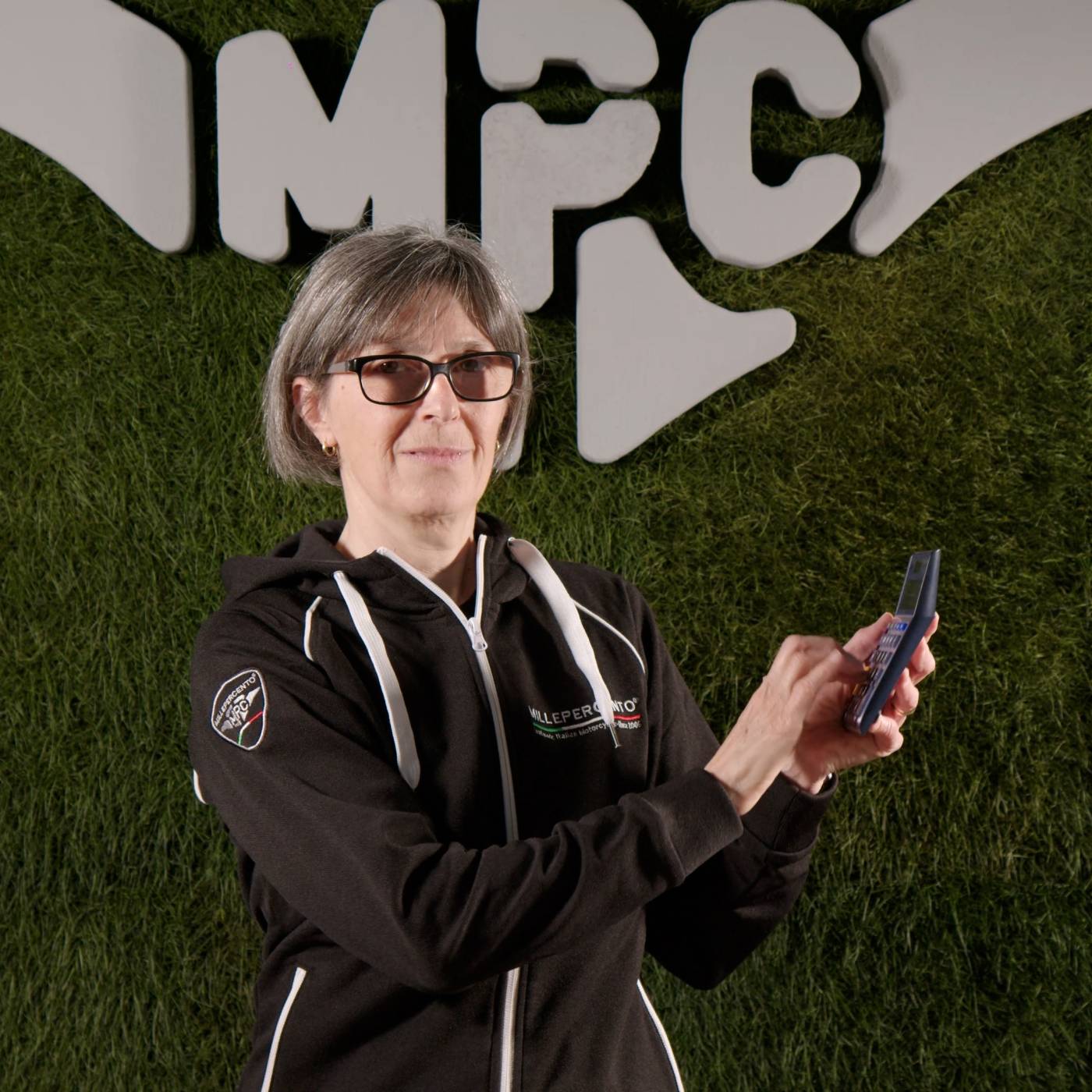 Roberta Colnago
Accounting/Administration
Numbers have no secrets for her. After working in an accountant's office, in 2010 she entered the two-wheel world and DREAMTEAM MILLEPERCENTO, never to leave it again. She immediately took charge of the administrative and accounting side of the MILLEPERCENTO group.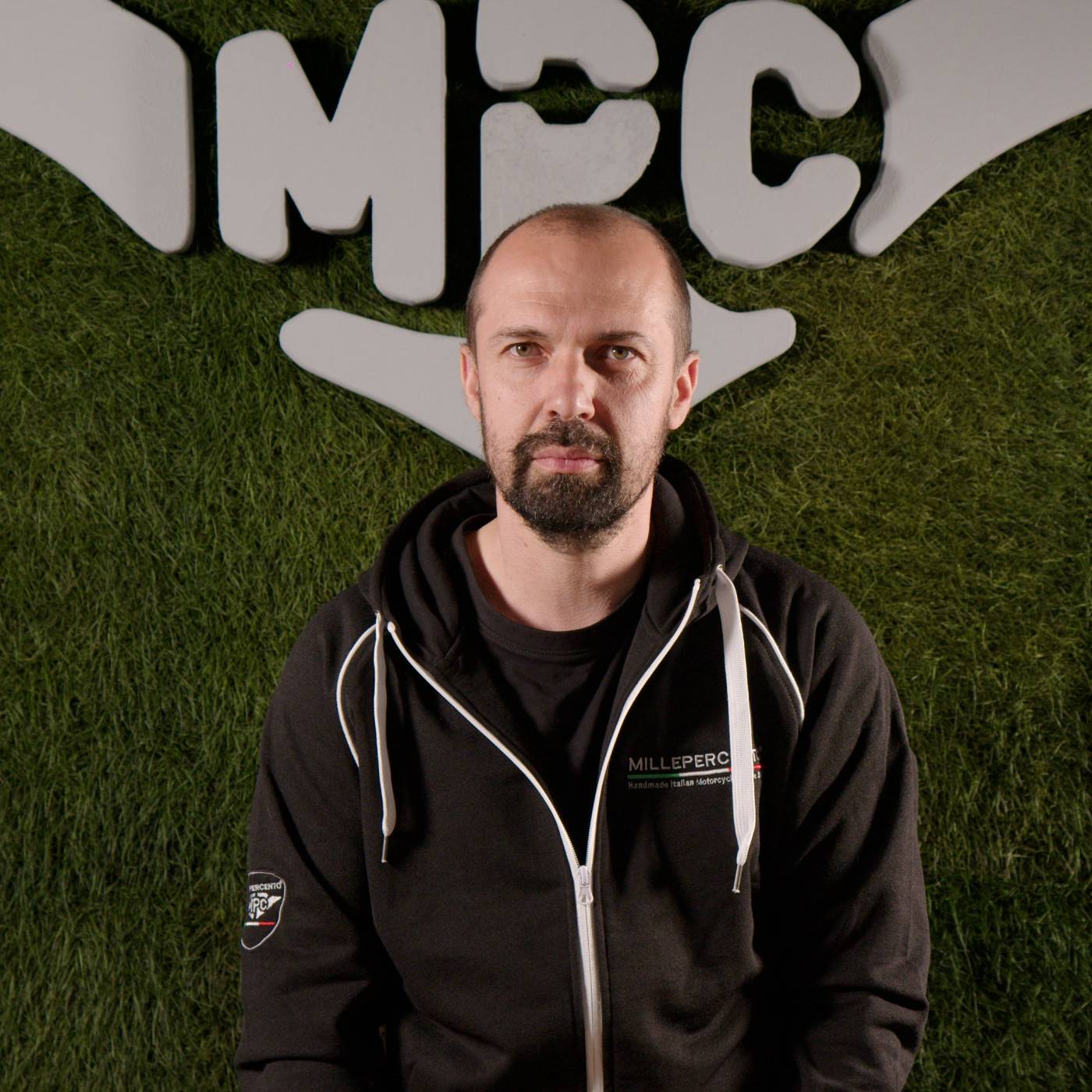 He began his working career as a turner and miller, but in 2006 he decided to change his life by joining DREAMTEAM MILLEPERCENTO and the MOTO GUZZI world.
Passion for engines has always been his forte. Today he is workshop manager and responsible for Moto Guzzi motorbikes.
His professionalism, passion and calm are the fundamental points that make him a truly qualified mechanic to get his hands on your motorbike.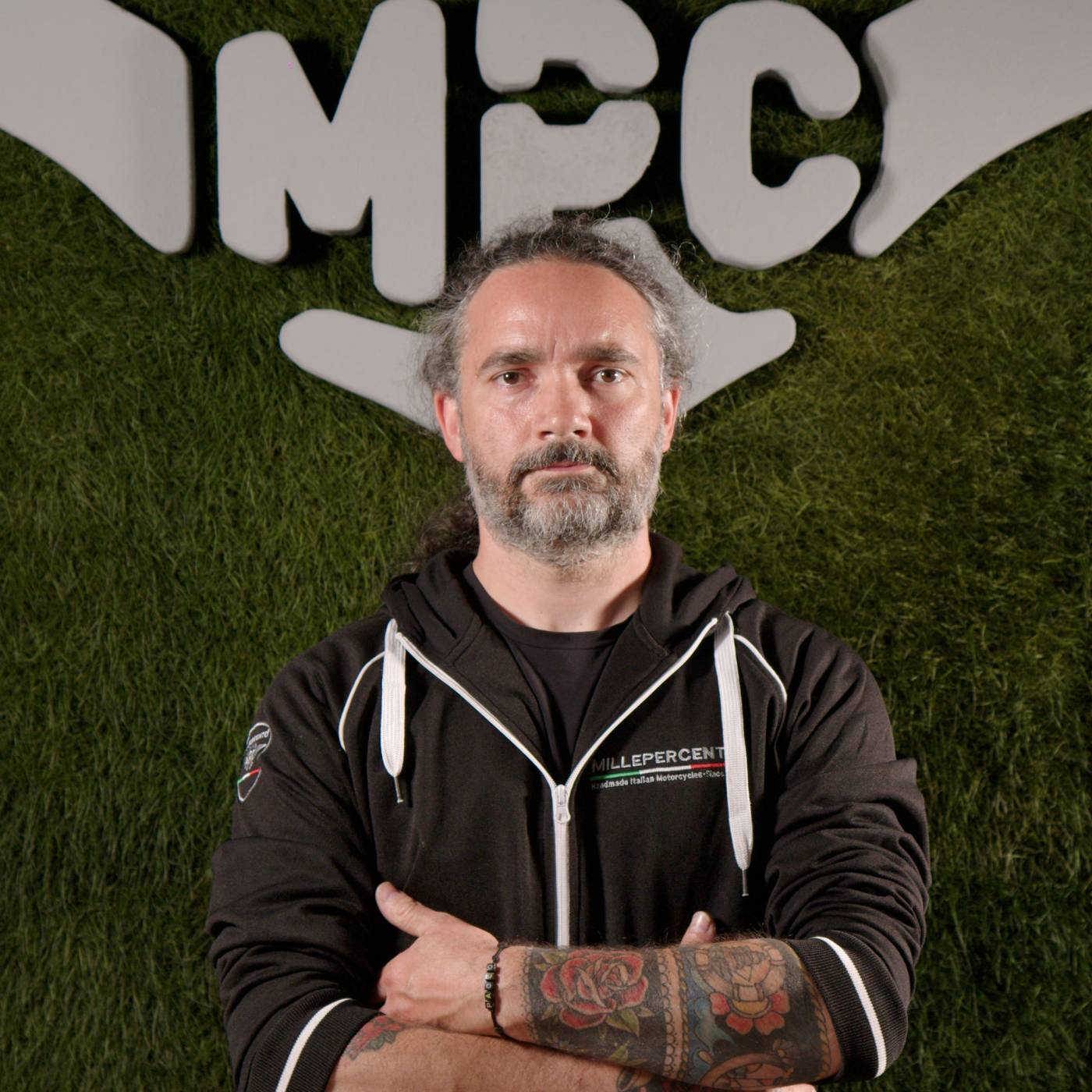 Paolo Roma
HARLEY-DAVIDSON motorbike manager
In the Harley-Davidson world since 2003 as an official dealer mechanic.
A stint in a workshop specialising in customisation before returning again to an official Harley-Davidson dealership with the Breva and Tivan. His experience and numerous courses have enabled him to reach the highest level as a Harley-Davidson mechanic. Today he is in charge of Harley-Davidson motorbikes at DREAMTEAM MILLEPERCENTO.
He joined DREAMTEAM MILLEPERCENTO after working for a few years in the automotive sector.
He likes challenges and so the idea of jumping into the world of motorbikes does not frighten him at all... on the contrary.
His passion slowly increases and by attending refresher courses he soon becomes a qualified mechanic.
He takes advantage of any free time to enjoy freedom and organise adventurous trips on his motorbike!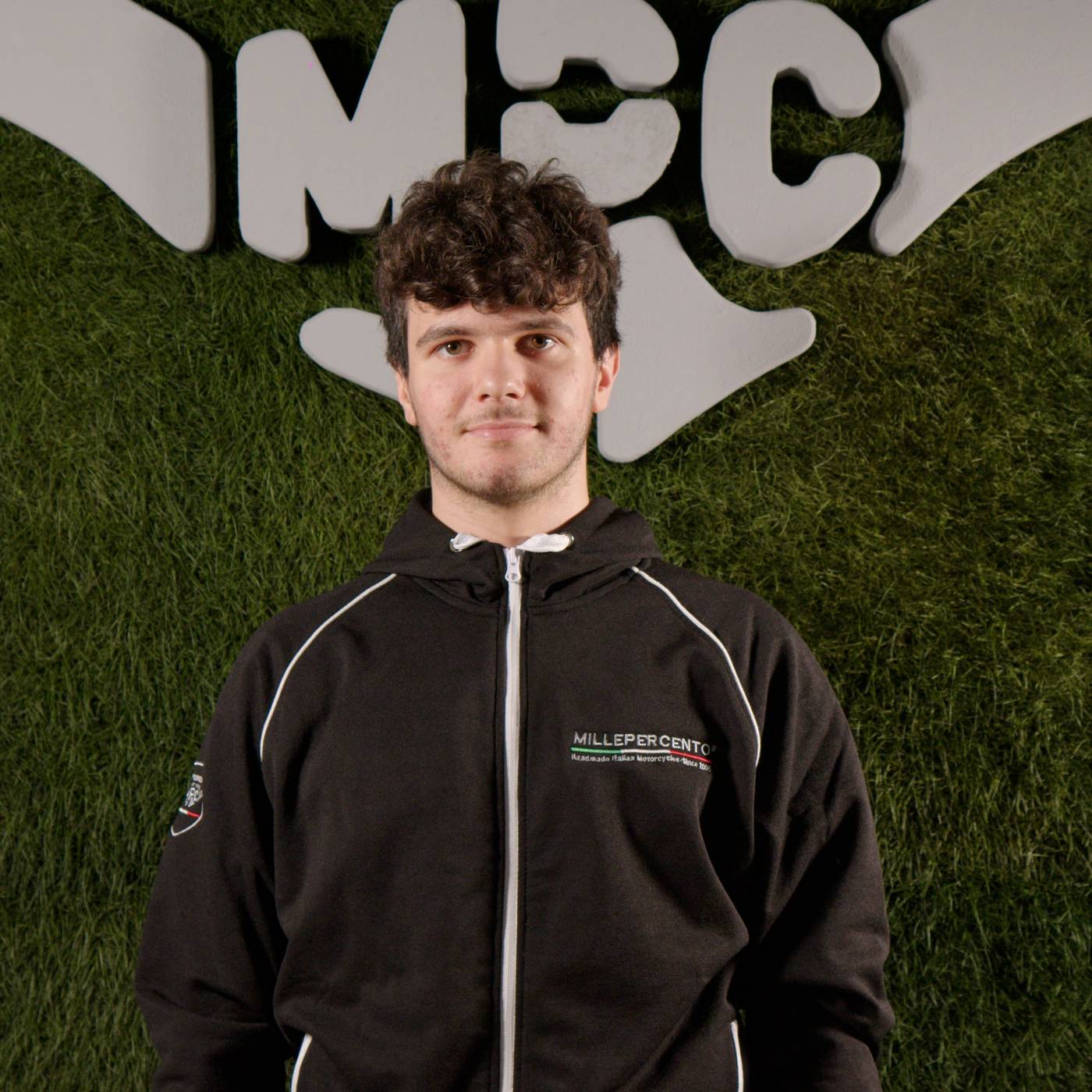 The latest addition to the DREAMTEAM MILLEPERCENTO, and the youngest member of the group.
He grew up in a family passionate about two-wheelers, especially the Mandello del Lario brand.
An engineering student, he divides his day between workshop and books with the aim of making the most of the combination of theoretical knowledge and practical skills.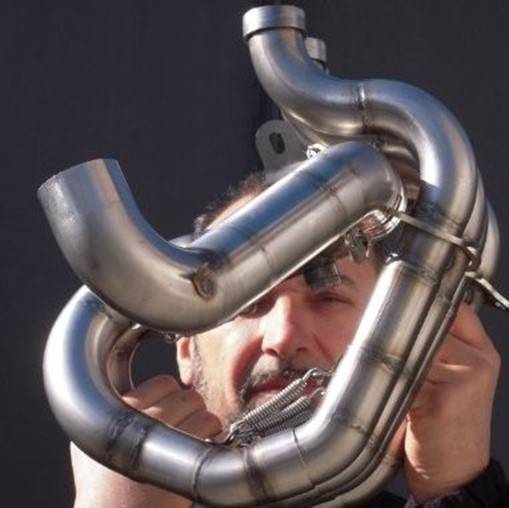 64 years old, 50 spent in the workshop, mechanical designer, worked independently for 20 years assisting drivers in various categories. He dedicated himself to teaching for 5 years then got to know the MILLEPERCENTO and returned to the workshop, joining the DREAMTEAM MILLEPERCENTO.
He can handle everything related to a motorbike. He also takes care of all non-Motorcycle Guzzi vehicles.
He can design and make special parts of any kind.