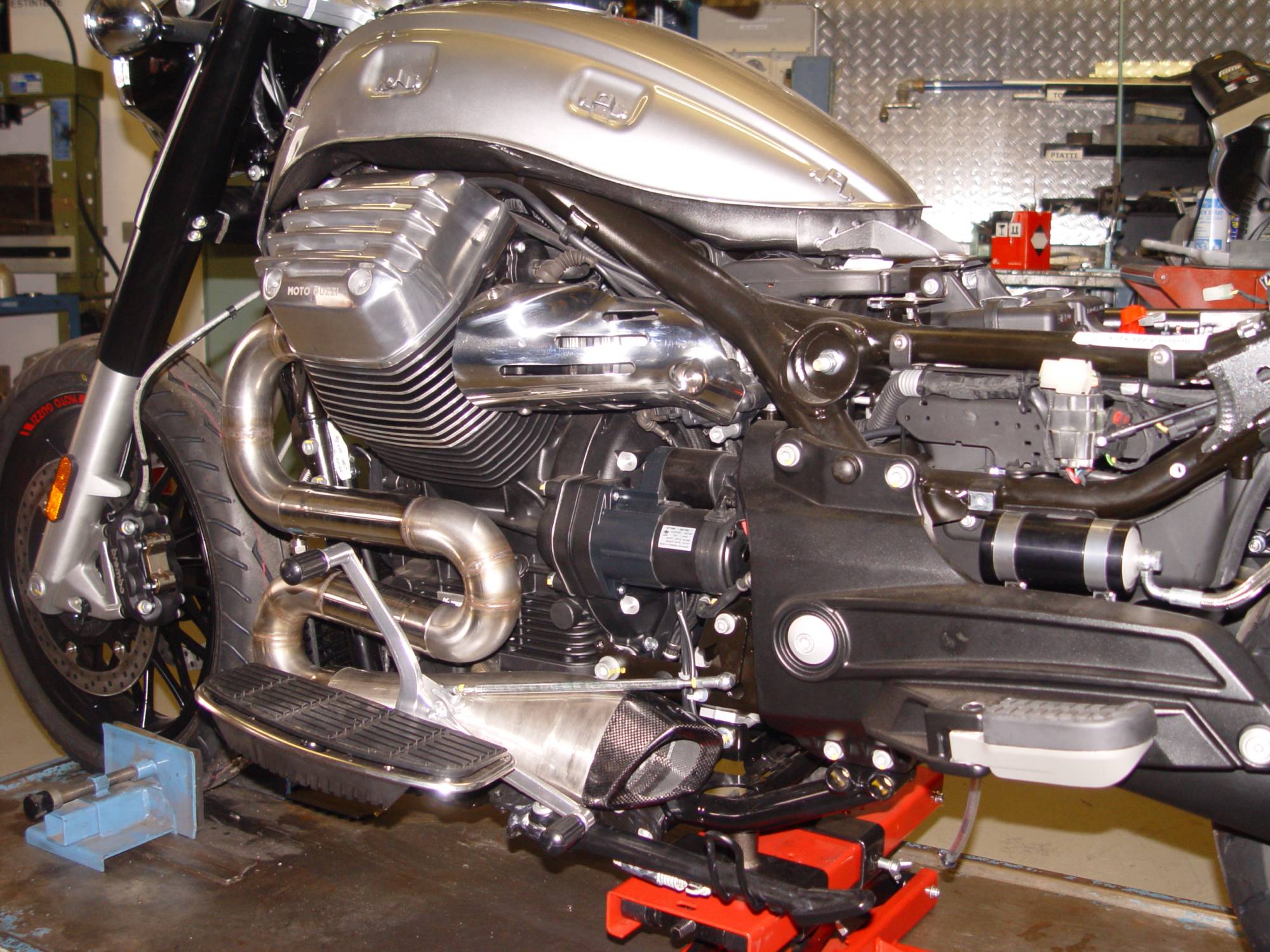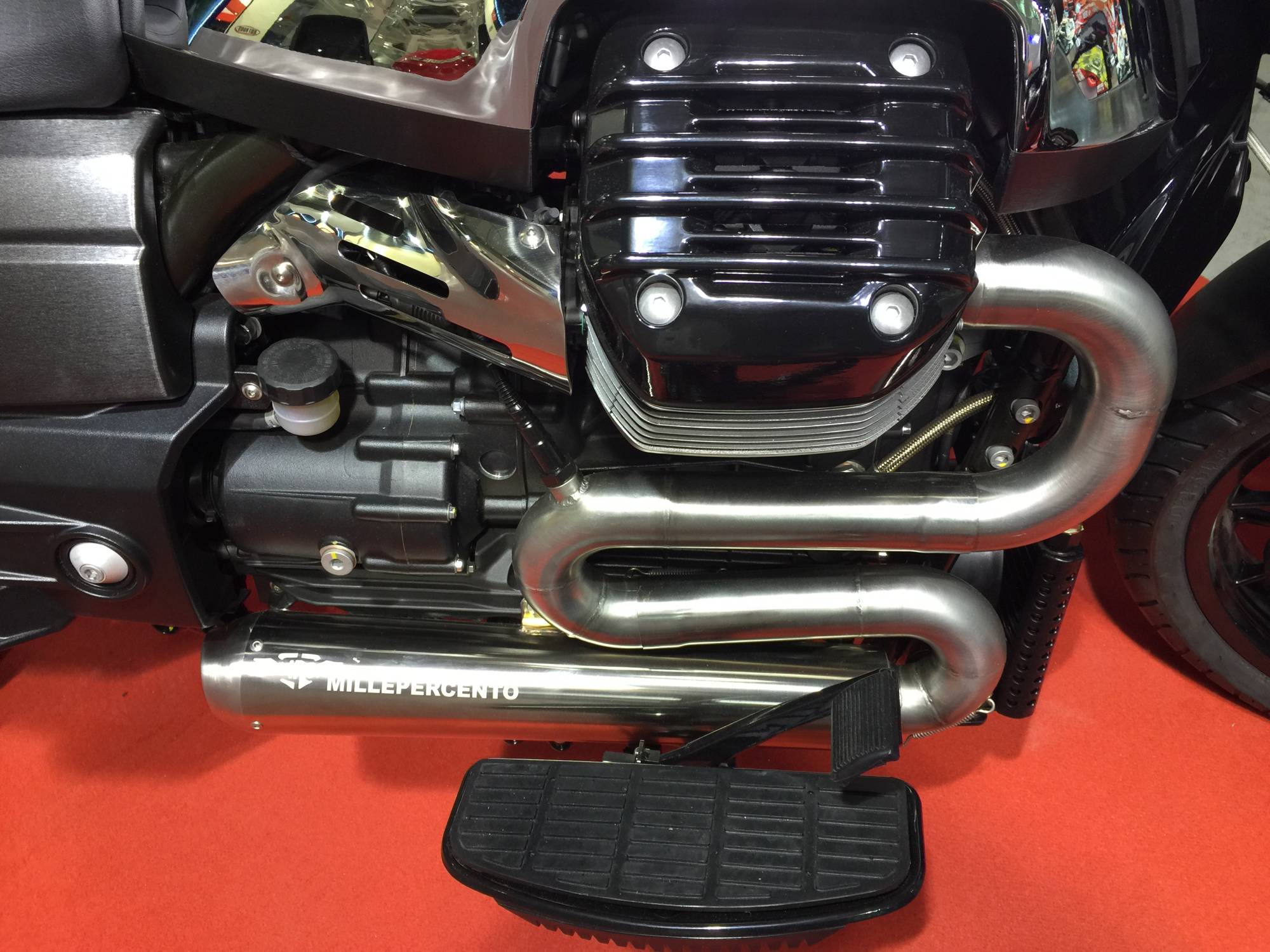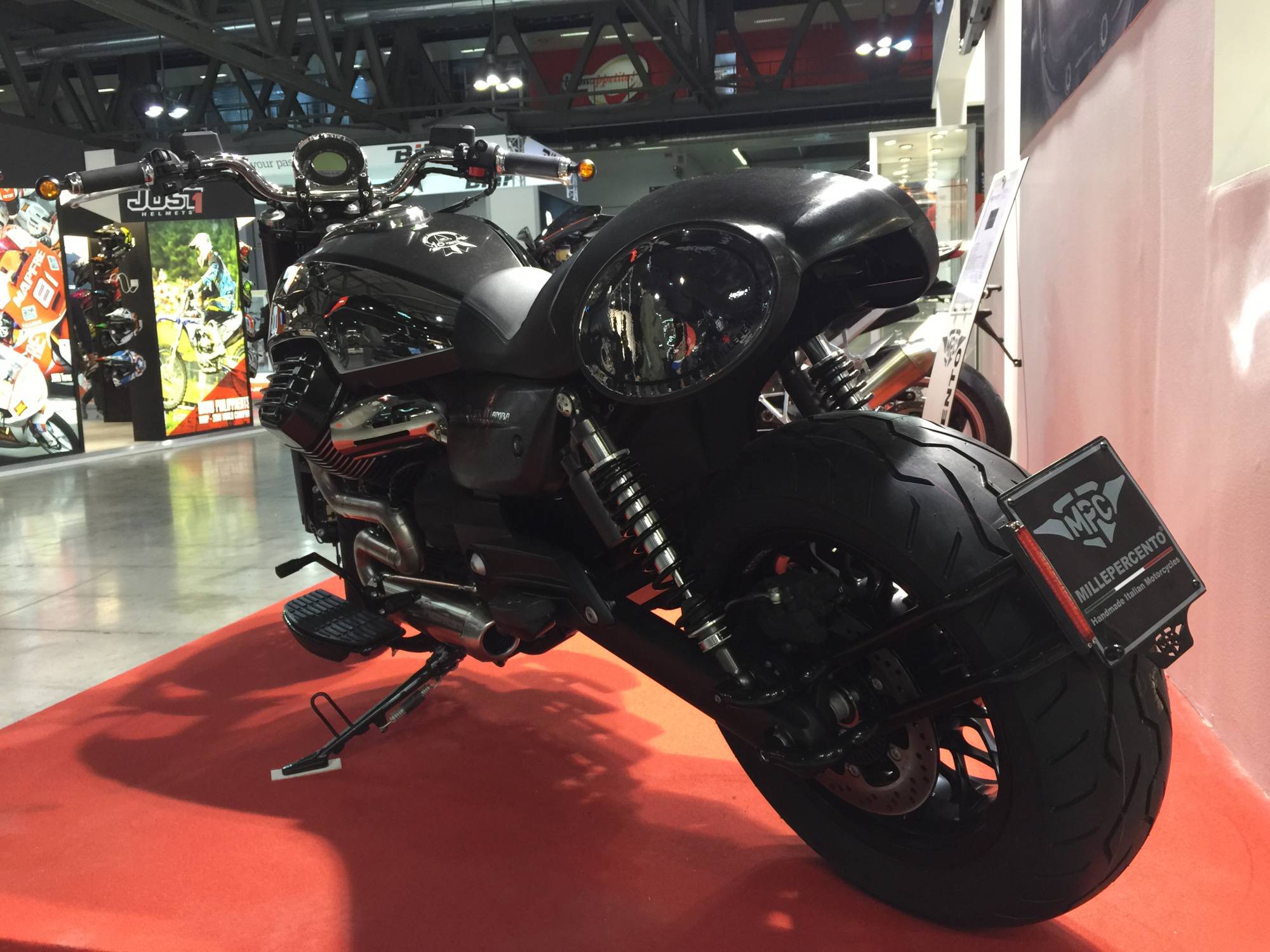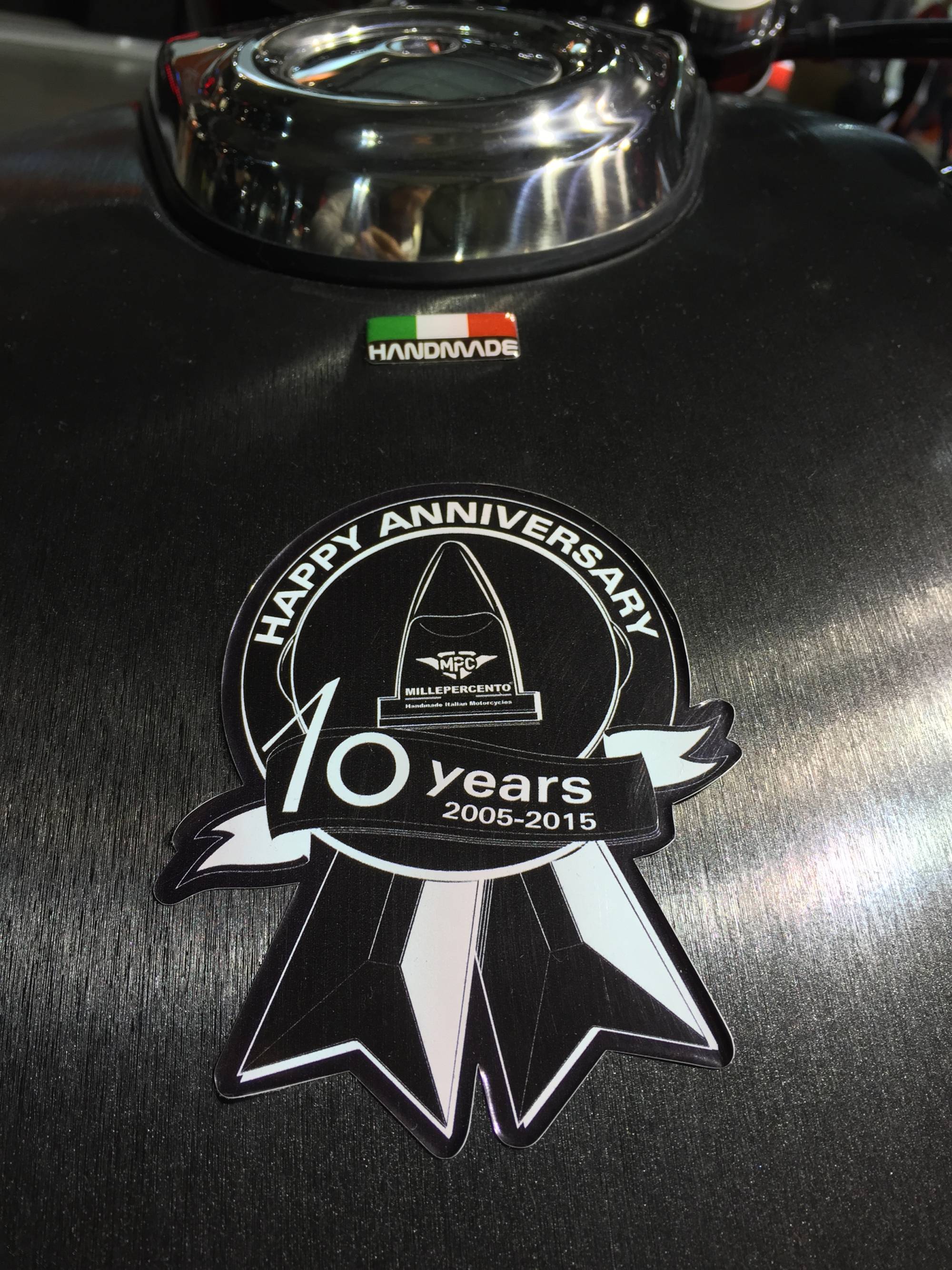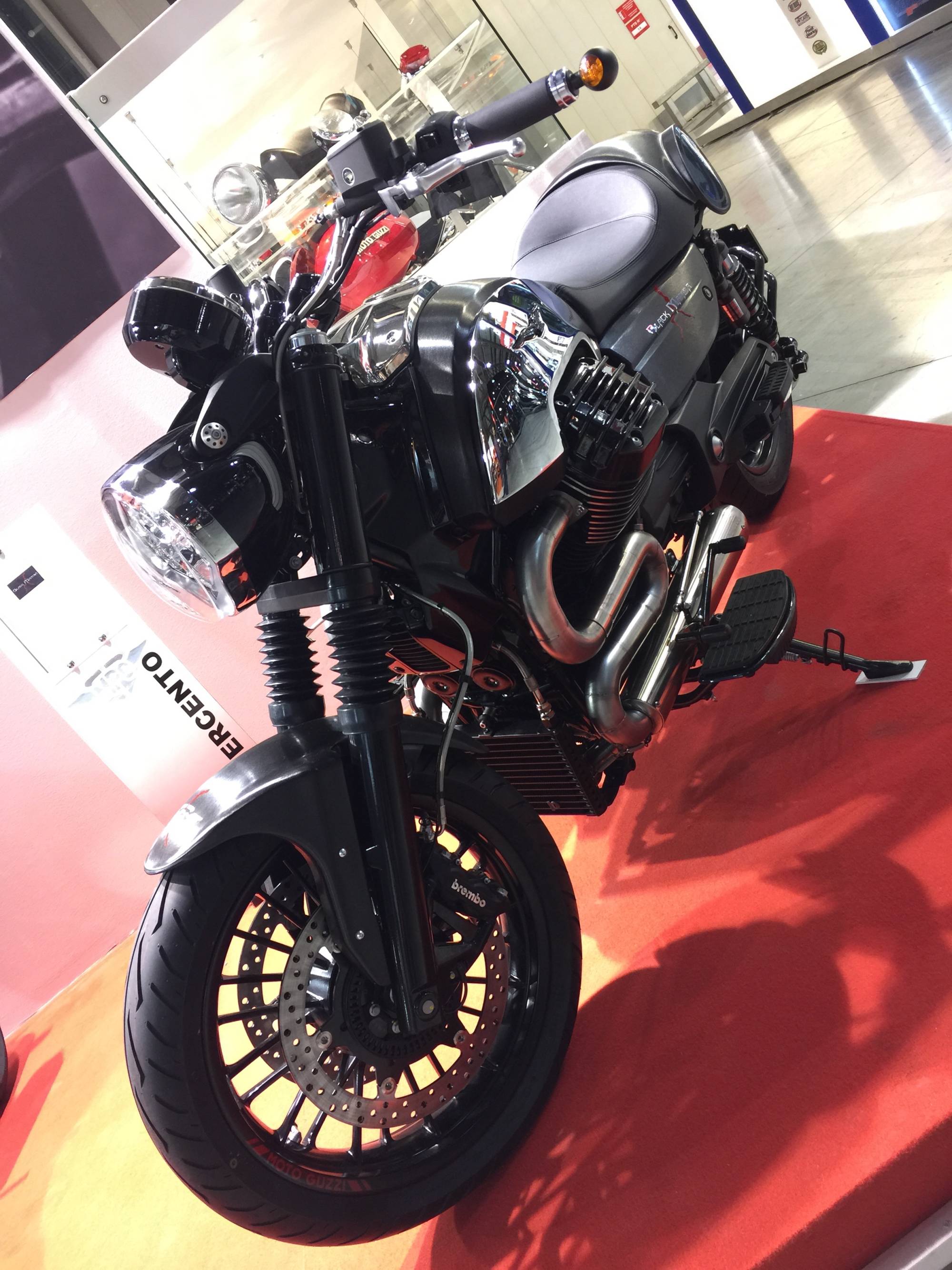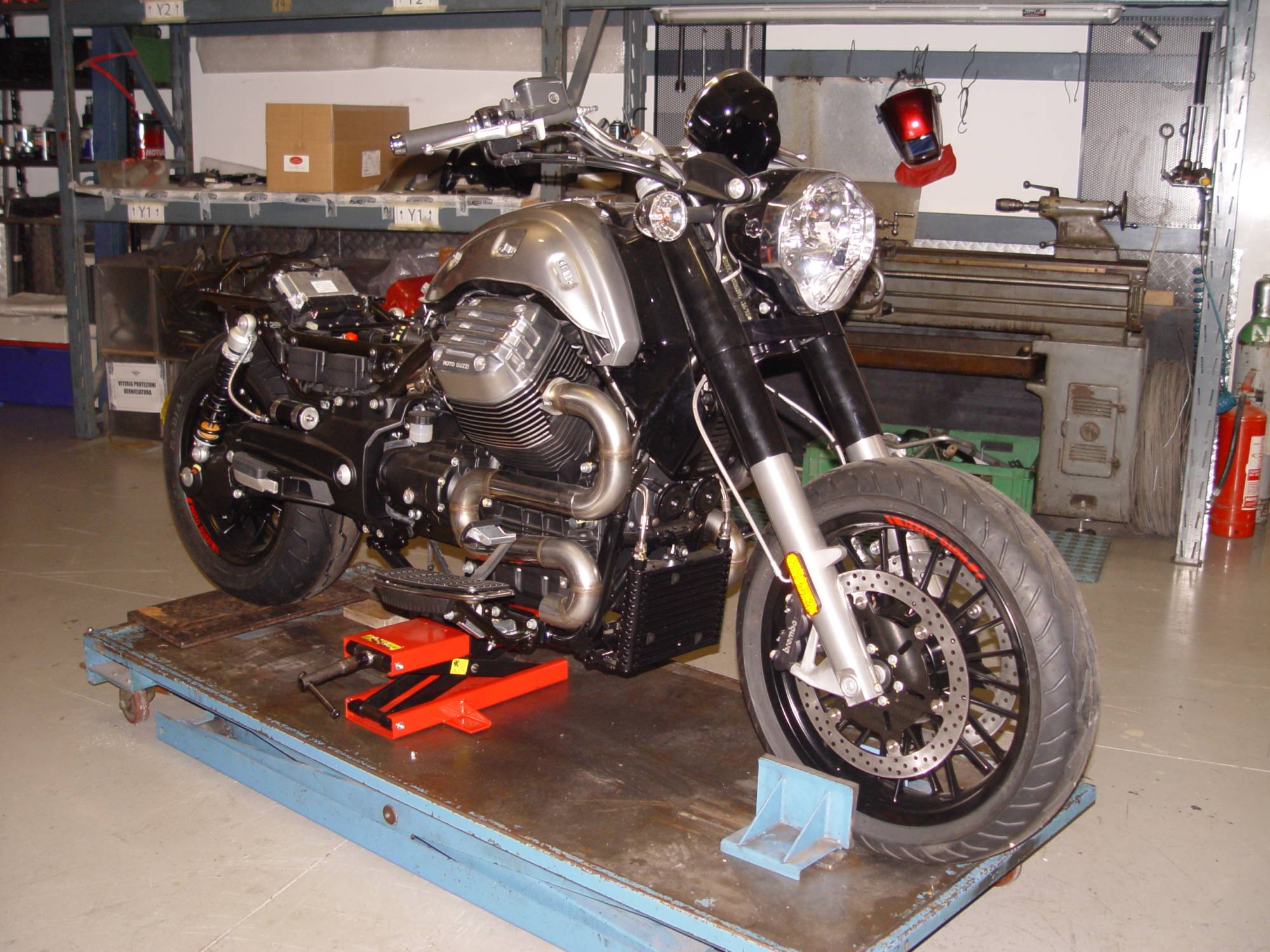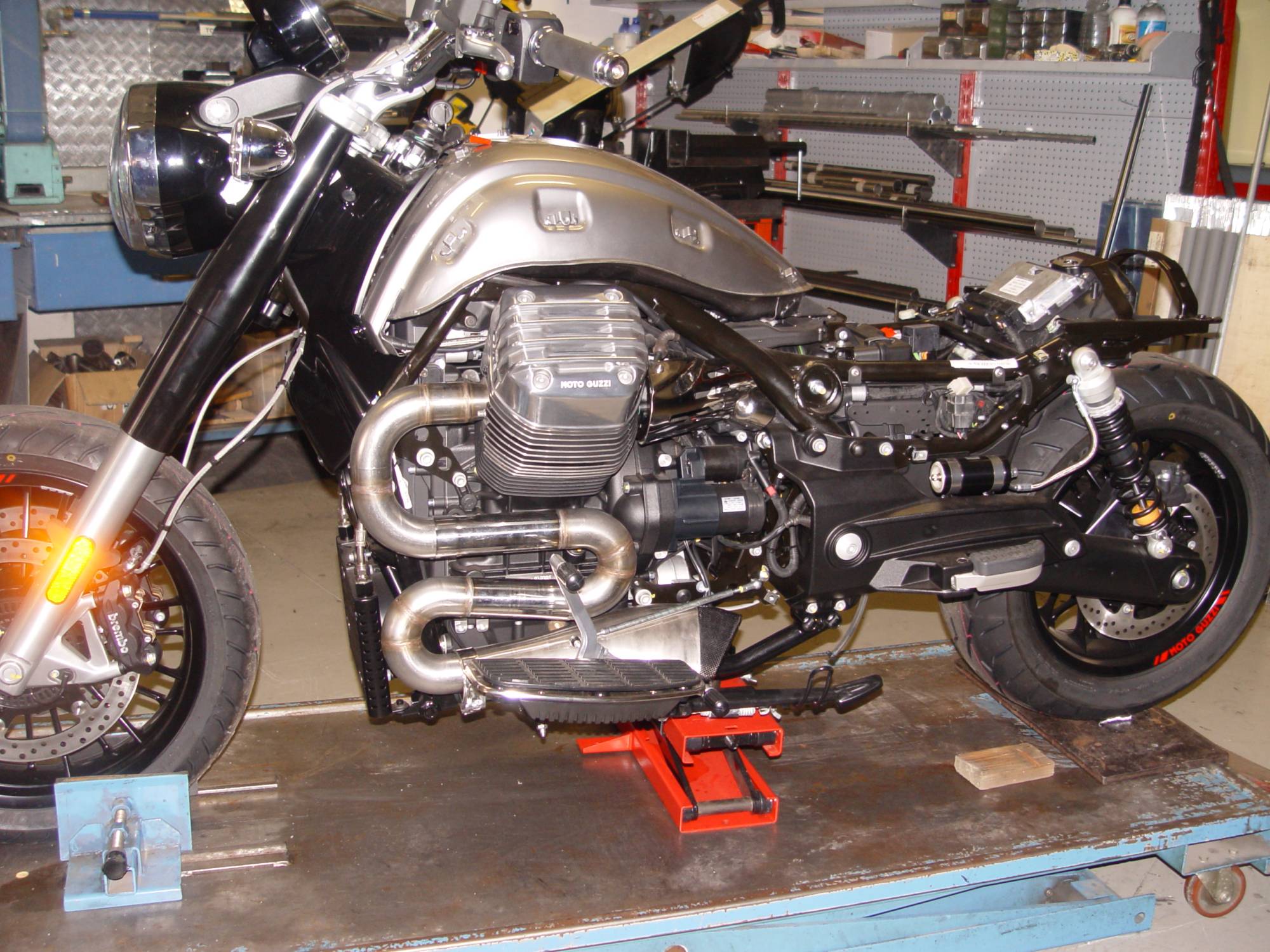 Black Mamba was born from a simple idea: to hide as much as possible those very long exhausts that on the California CUSTOM version look ungainly to us. The operation required more technique than aesthetics, in fact the snake-shaped exhaust (hence the name) has the same length/diameter as the original.
Once completed, it was a tough decision to leave it satin-finished and not hide it from view with a paint job or a black bandage. We felt it was more appropriate to leave the beautifully crafted welds visible. Then each person with their own snake when ordering tells us the finish they prefer.
OK the exhaust was down there. Short, but at the same time technically sound combined with a special air filter and a mapping upgrade.. And then? And then let's .. Let's make a sporty California, a California that as for the BELLAJACK at the end is not too distorted in the lines and personality of the Muscle Bike of Mandello .. only constraint, the components not of our production, had to be taken from the GUZZI spare parts catalogue, so we used :
V7 racer rear tail
V7 shock absorbers with separate gas tank (piggy back), adjustable in rebound, compression and preload, and, in addition to giving a more sporty look, improve comfort and drivability and in our case raise the rear train of 50 mm !!!
Daytona front mudguard
Chrome-plated tank side cover kit.
At this point the bike needed a new bracket for the number plate and rear lights. Well, if we succeeded with the exhaust ... Cut , weld and here is the prototype of our new number plate holder for those who want to shorten the tail of their California is now there!!!
But the original footpegs? They no longer fit. Let's try to make some footpegs, or rather, supports so that we can mount the same footpegs as the rear ones. After making them, look and look again.... Naaaaa looks like the old California Stone ... Better to leave the originals repainted black is more California.
The forks with the stock ones posticated to make them look bigger ... Go .. Welcome bellows and black stainless tubing to encase the chrome part of the stem between the top plate and bottom plate.
All finished with a dark satin aluminium surface finish applied with the WRAPPING technique ... I almost forgot ... That RED Lake Como in the writing BLACK MAMBA ...
IT'S NOT THE RED LAKE !!!
It is the tongue of our snake !!!