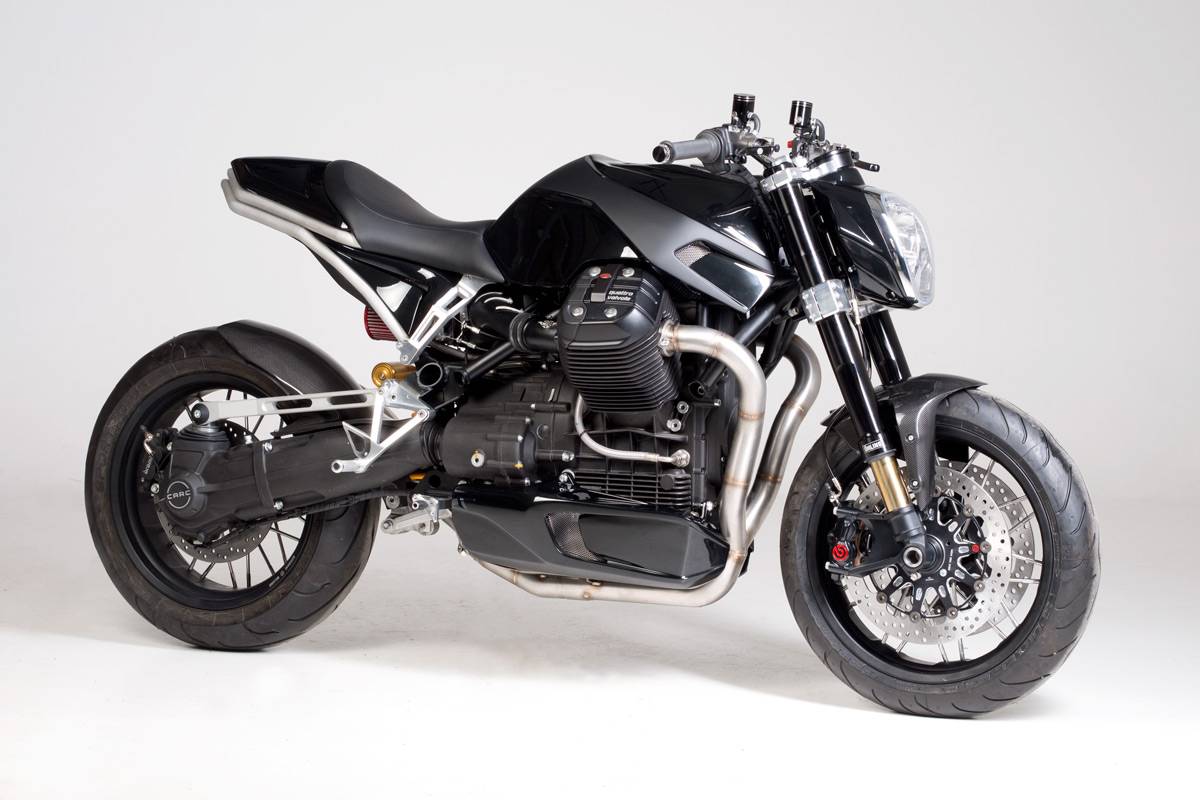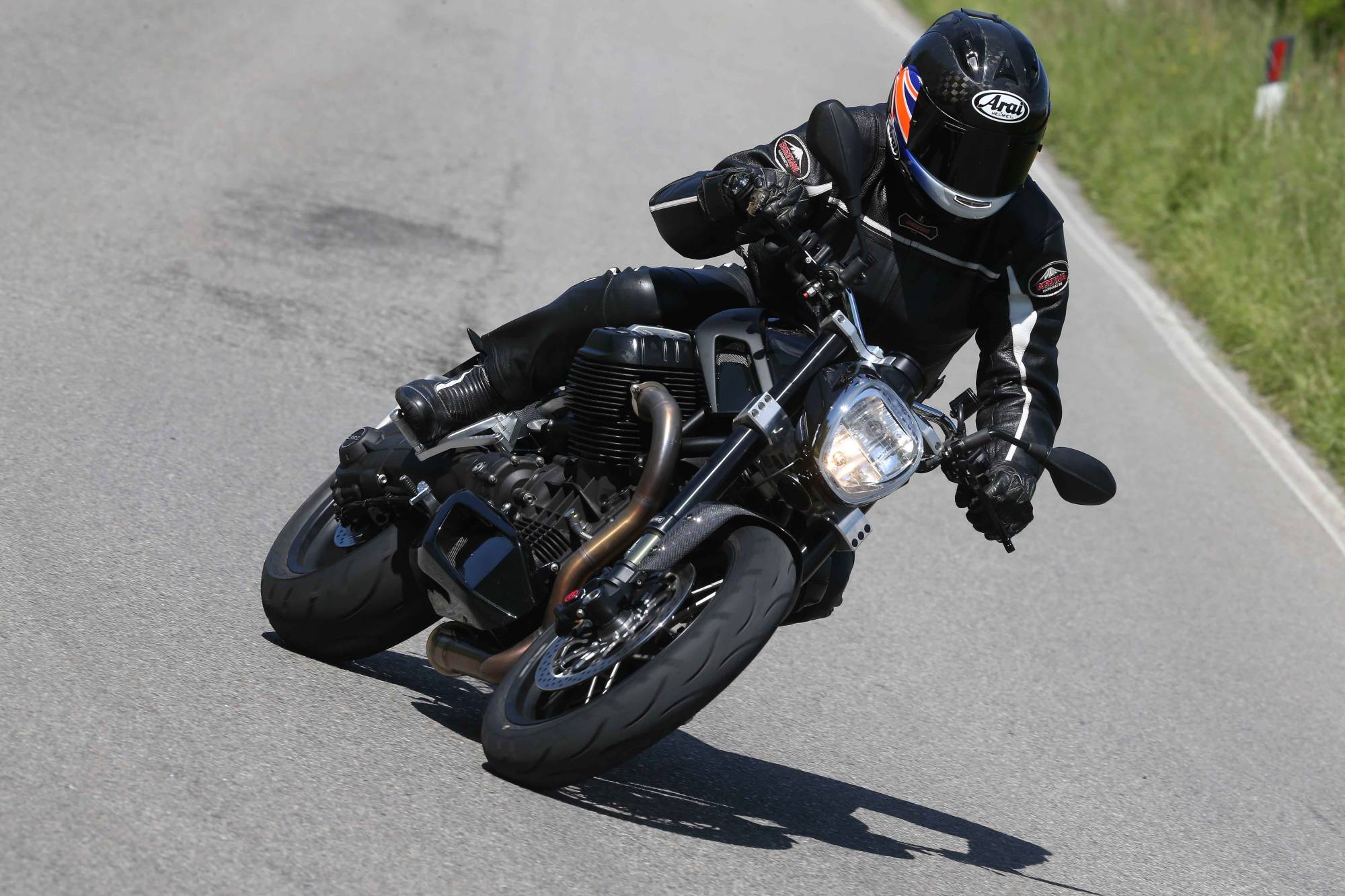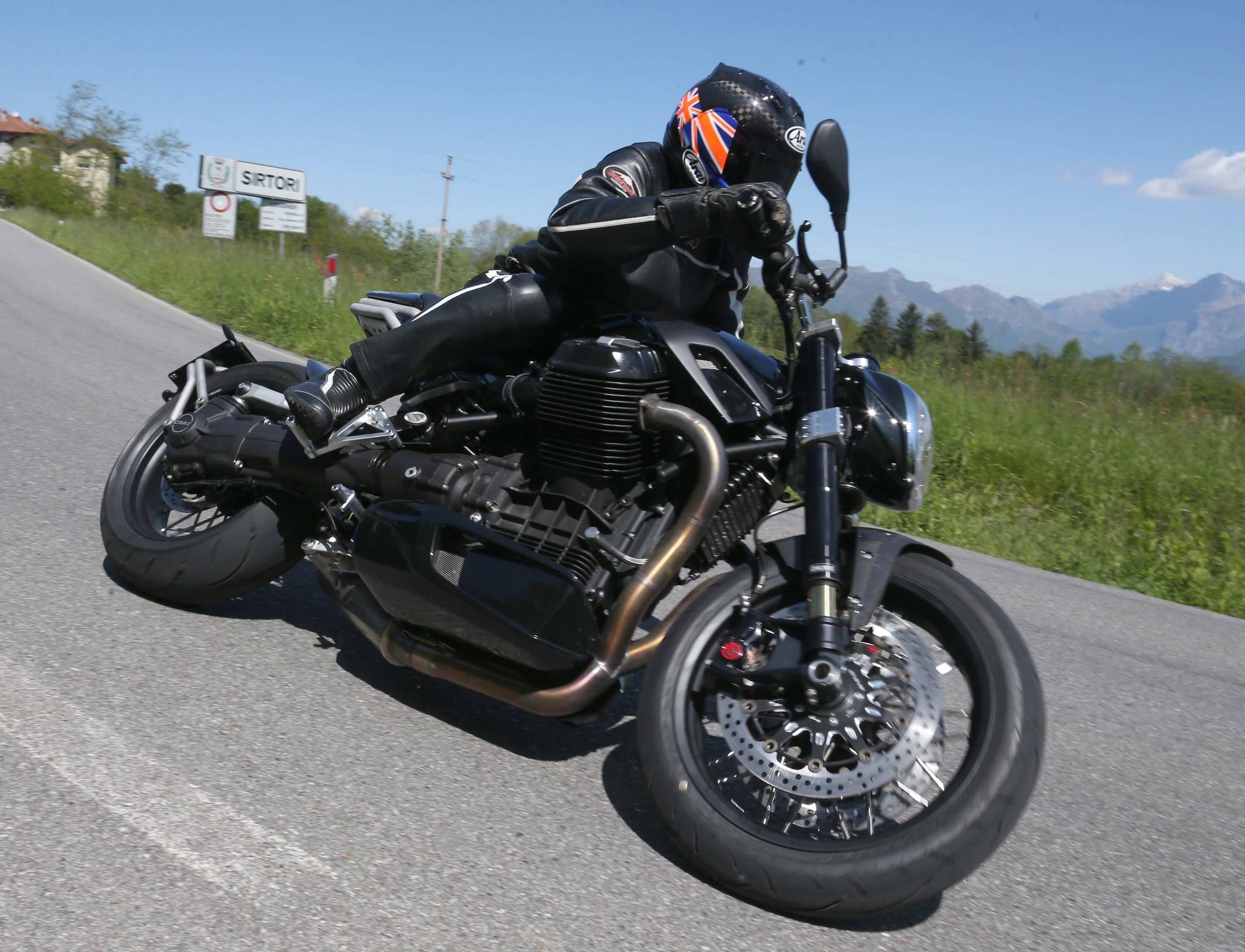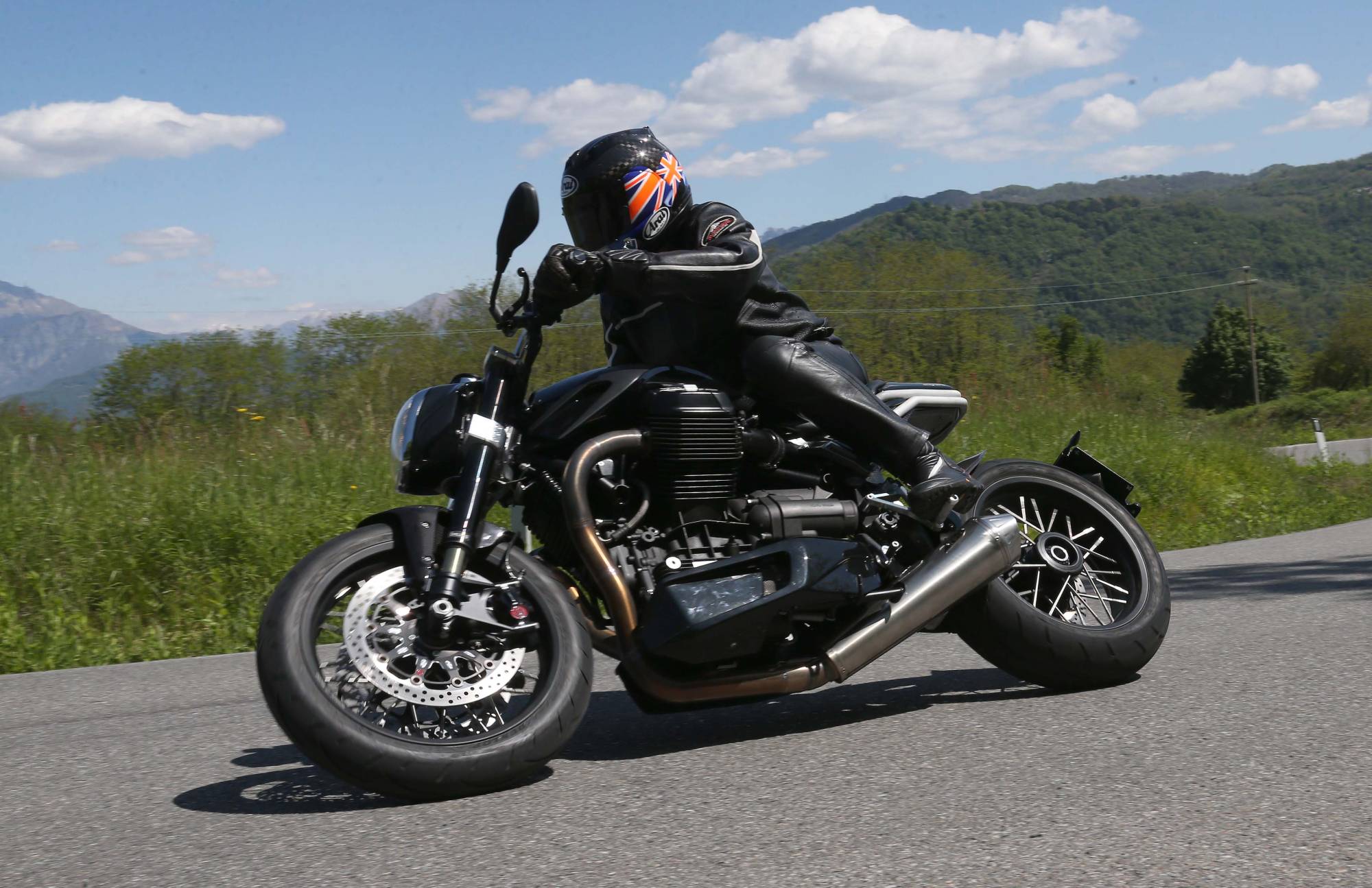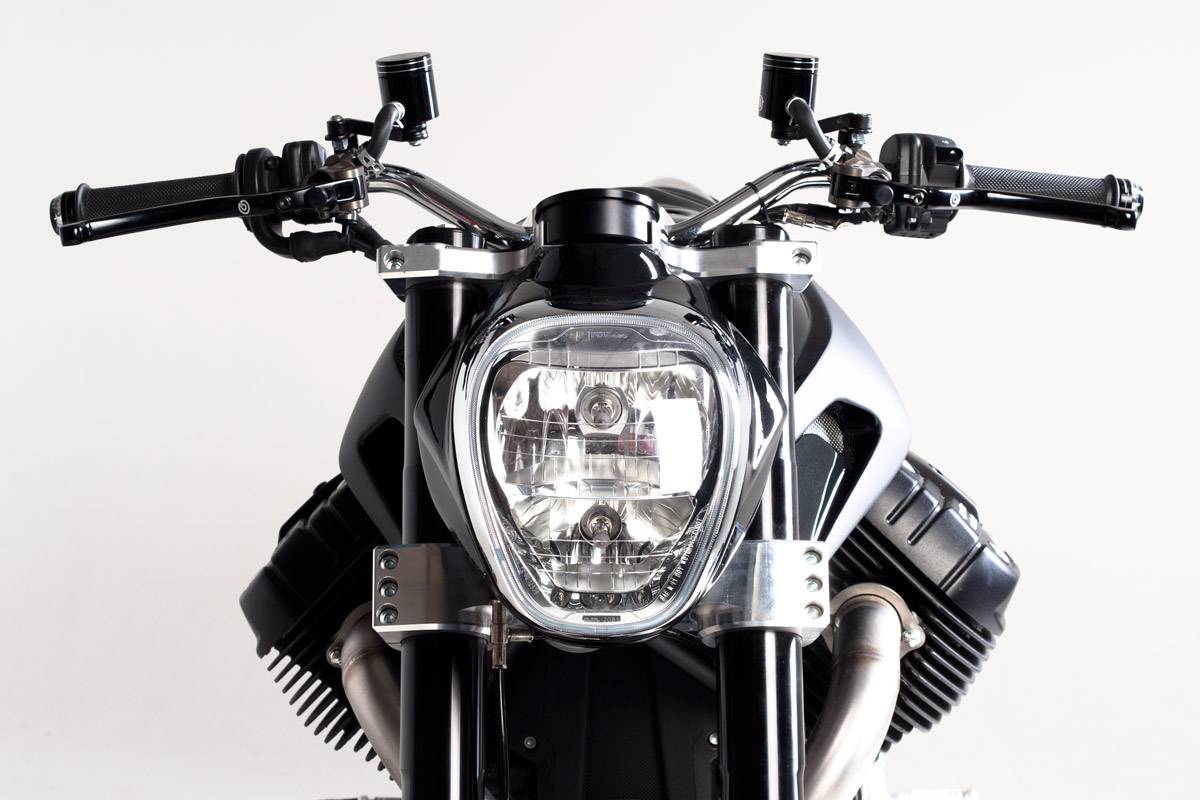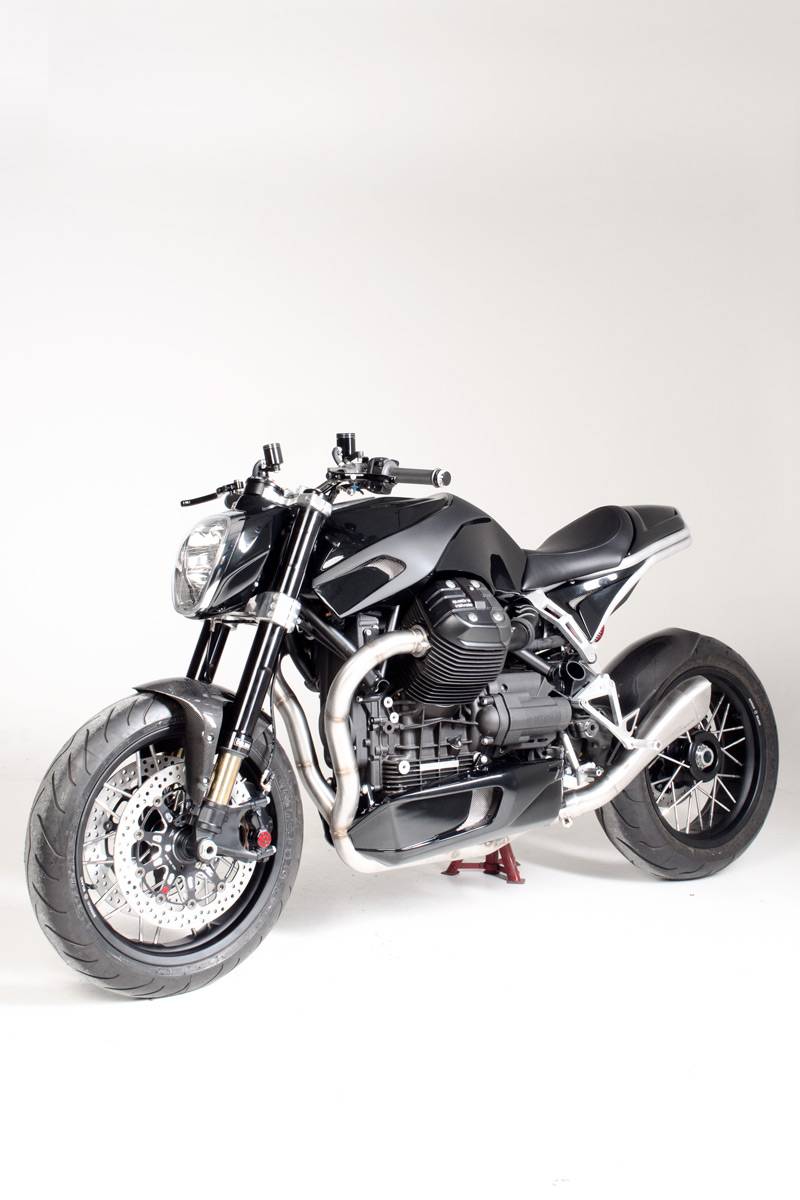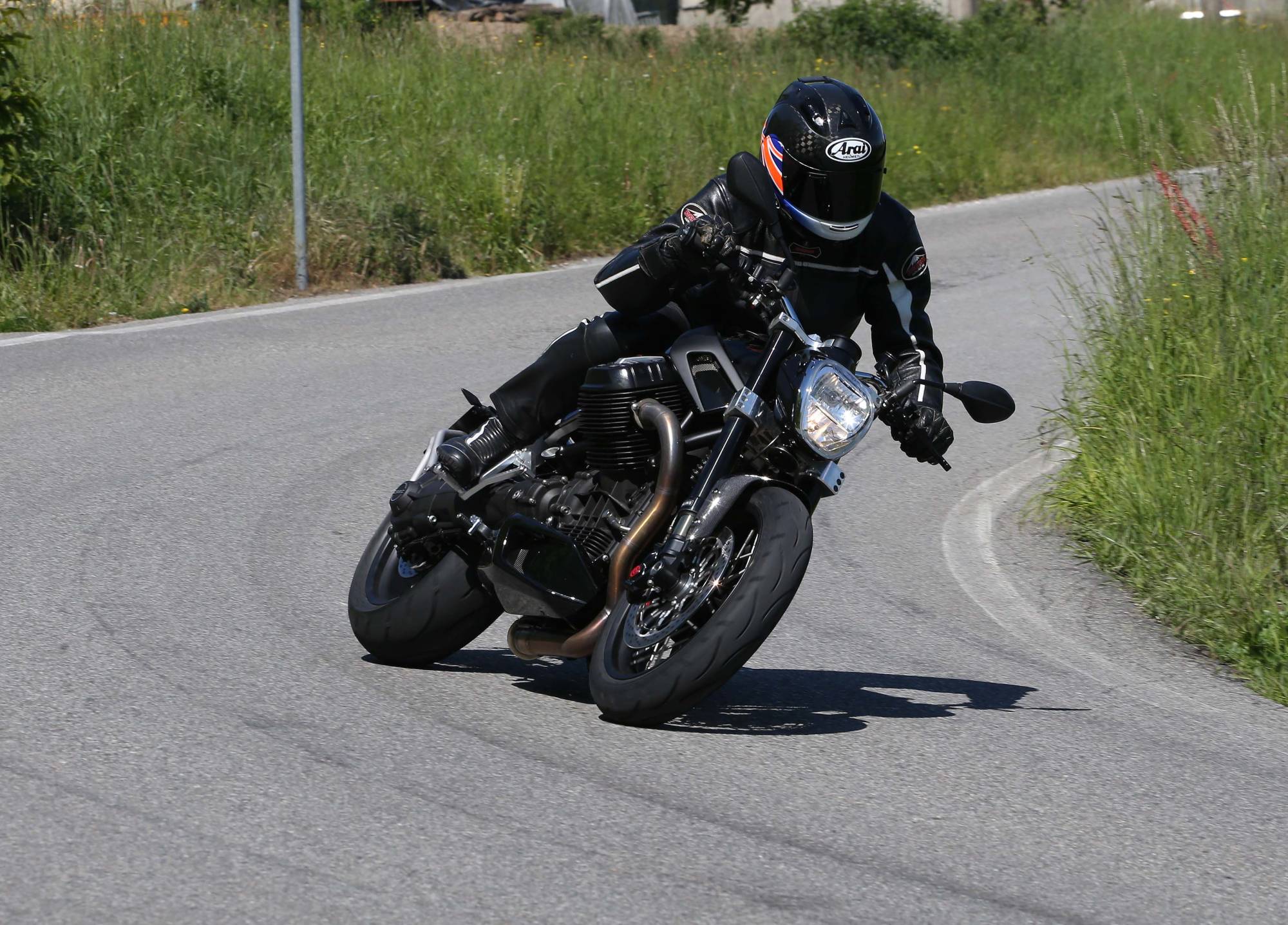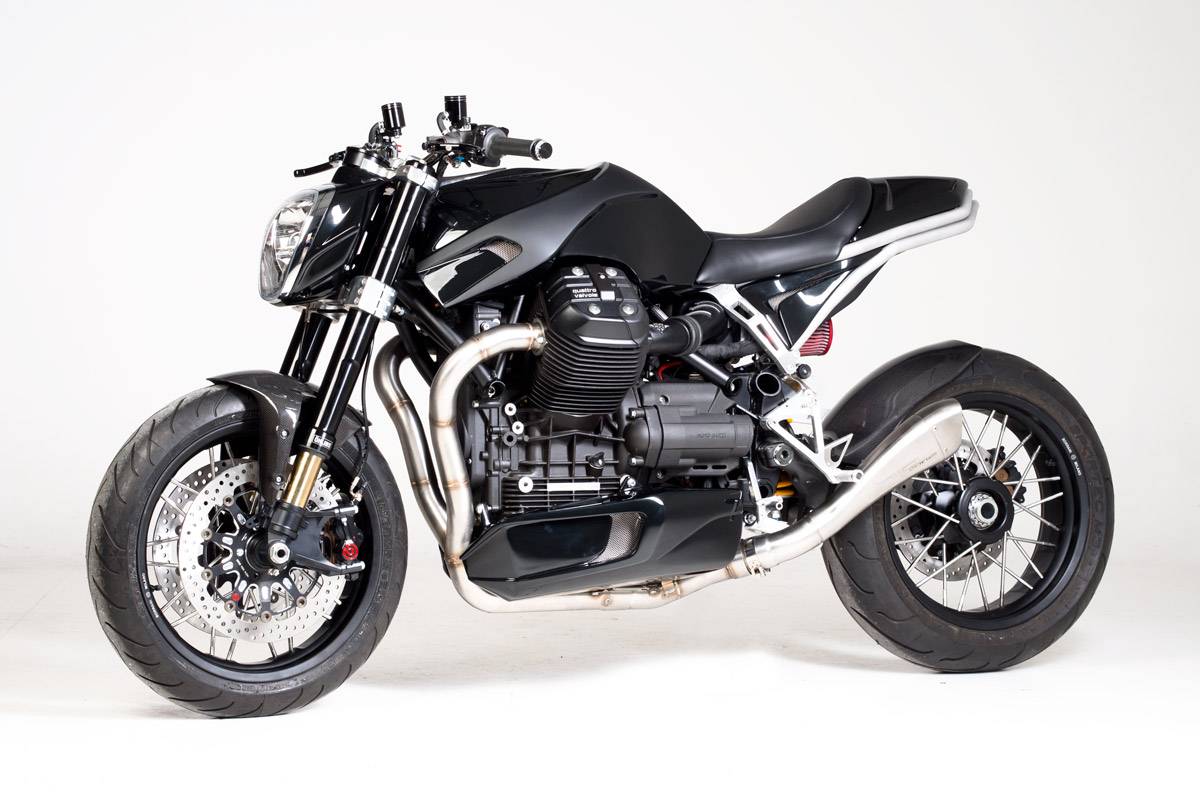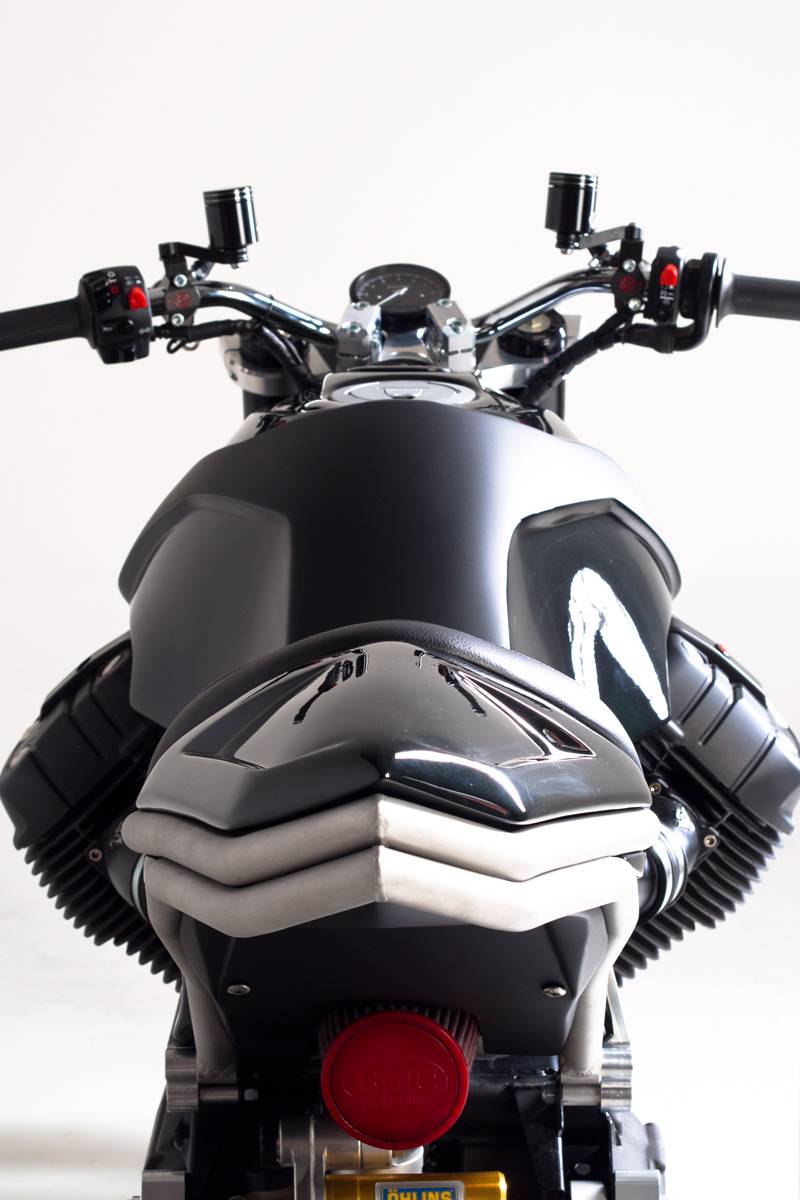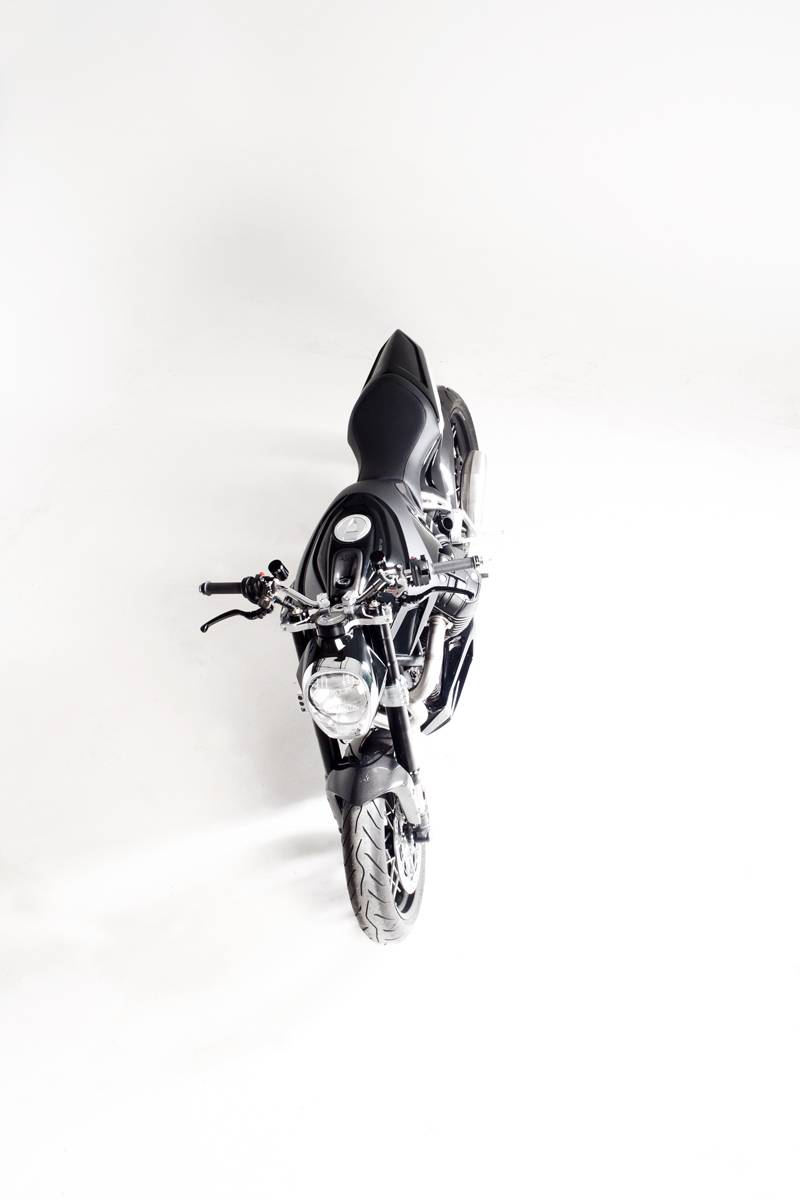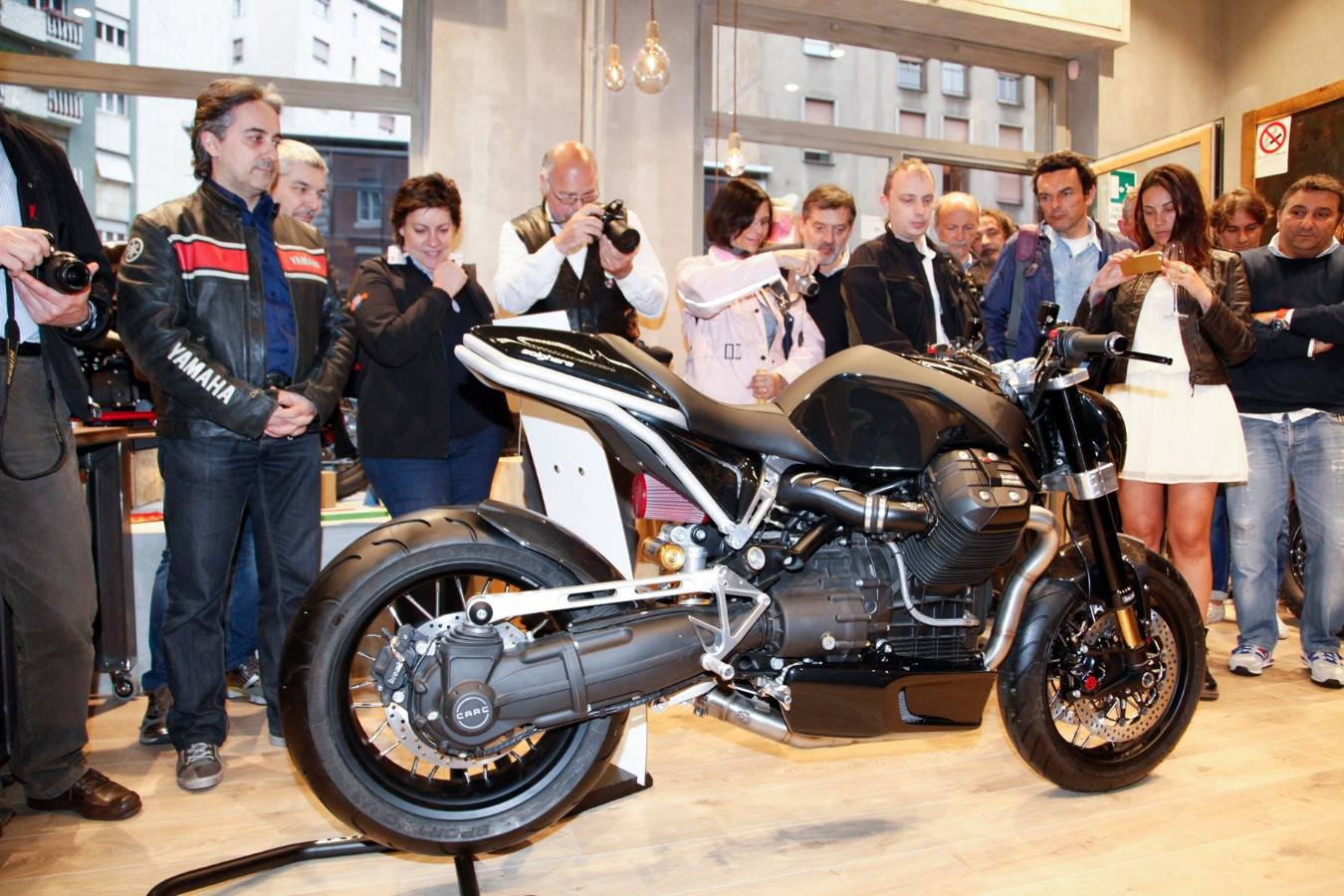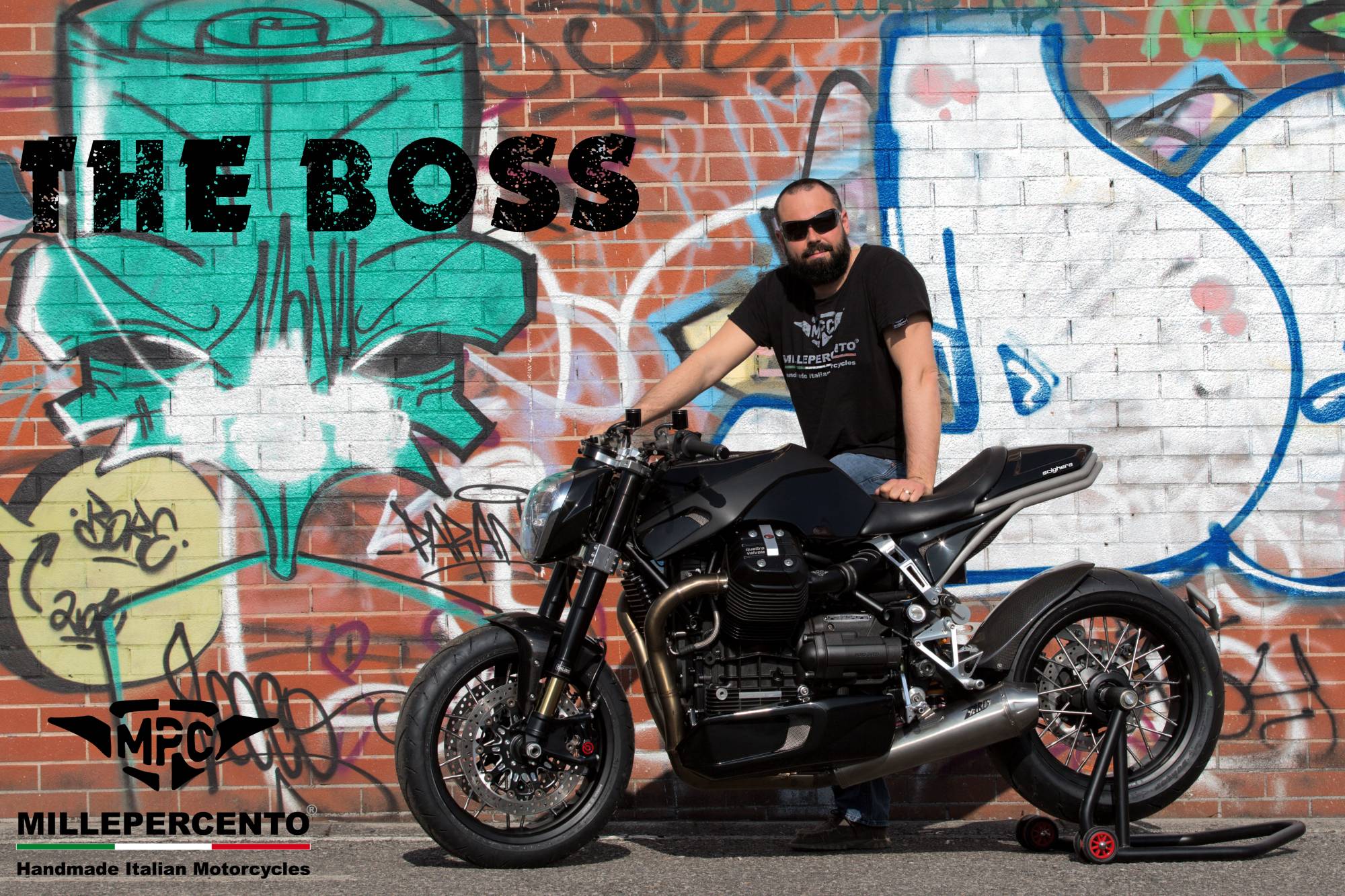 Let's start telling you about this bike right from its name, in Brianza it is called SCIGHERA that kind of fog that in the early morning hours covers the fields but leaves a breathtaking view of a uniform dense white blanket but low, not like the fog that everyone would never want to encounter especially when driving.
SCIGHERA is the naked sister of ALBA, a modern interpretation of motorbikes from the past, all the main components of the highest level were made or readapted especially for her. Its shapes are simple yet avant-garde and typical of great craftsmanship. The design was born from the imagination of Filippo Barbacane and denotes a simplicity of form and aerodynamics strictly in glossy, matt black contrasting with natural aluminium.
The engine that drives the Scighera is the classic air and oil cooled V-twin with 4 valves per cylinder from MOTO GUZZI.
SCIGHERA was born without a well-defined idea, a motorbike had to be created that could take up the legacy of the GRISO but with unique performance and riding pleasure. Barbacane was thus able to indulge in a project that had only 2 constraints, the 4V MOTO GUZZI engine and the ALBA frame, everything else had to be reinvented. There was no hurry, every day could be the right day for a new idea, and so it was, starting with the single instrument recessed in the plate from where the handlebar divided into two sections starts, allowing height and position adjustment. The aluminium rims were created in collaboration with the specialist Borrani and specially designed for this model: 20 large steel spokes, light and solid at the same time. The tyres are tubeless and the hubs are machined from billet aluminium. The braking system is Brembo branded, with The Groove front discs and billet calipers, while the chassis features a black 48 mm Öhlins fork with TIN coating. At the rear is an Öhlins monoshock with 3 settings.
With the arrival of the new Euro 4 regulations, we were not able to homologate and industrialise the SCIGERA ... but tomorrow who knows if she will be able to tread the streets even without the test plate.
For now she is unique and damn beautiful!!!